The Groups feature is available to help you create and manage a list of Groups that can be applied to both People and Projects. Groups can be created to help categorize offices, regions, divisions, etc.
Groups will improve the process of finding the right people by automatically filtering for people who share the same Group as the project. This means fewer clicks and less filtering, making your allocation process even faster.
Table of Contents
Using Groups
Once the Groups feature is enabled on your account, Administrators have the ability to create and edit a list of Groups in their Settings: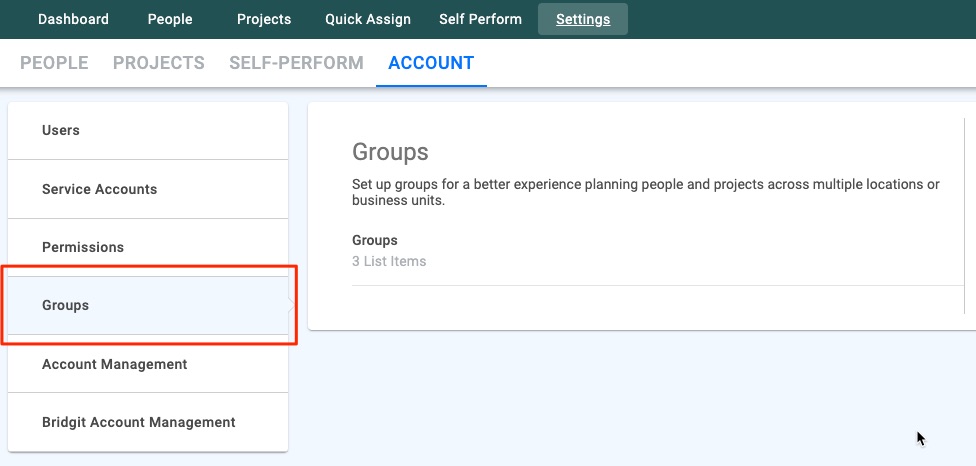 Any user with manage-project or manage-people permissions can then assign one or multiple Groups from their list to both People and Projects. The Group field is not mandatory.

When placing people into unfilled roles, you will see a Group filtering section that will automatically filter for people who belong to the same Group(s) as the project:
Viewing Groups
The Group field can be viewed by selecting a person or project and opening the Details tab:

You can also access a "Group" column in People and Projects Lists: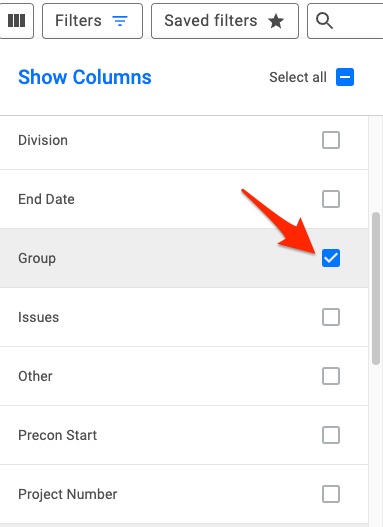 How to Enable Groups
The Groups feature must be toggled on by our Account Management team. You can also contact Bridgit Support (support@gorbridgit.com).