Groups in Bridgit Bench help to centralize your entire organization's workforce strategy in one single tool. You can categorize every person and project into a specific group and have each group represent a different office, region, or even division.
Groups provide you with the ability to store all your data in one place with the flexibility to organize, segment, and filter your people and projects by office or region. That means your different offices can focus on their own planning, but also share winning strategies, best practices, and even available resources.
Table of Contents
Using Groups
Located in the account settings, your account Administrators have the ability to create and edit a list of Groups. These Groups can be different offices, regions, or even different divisions or departments. How you define your groups is entirely up to you.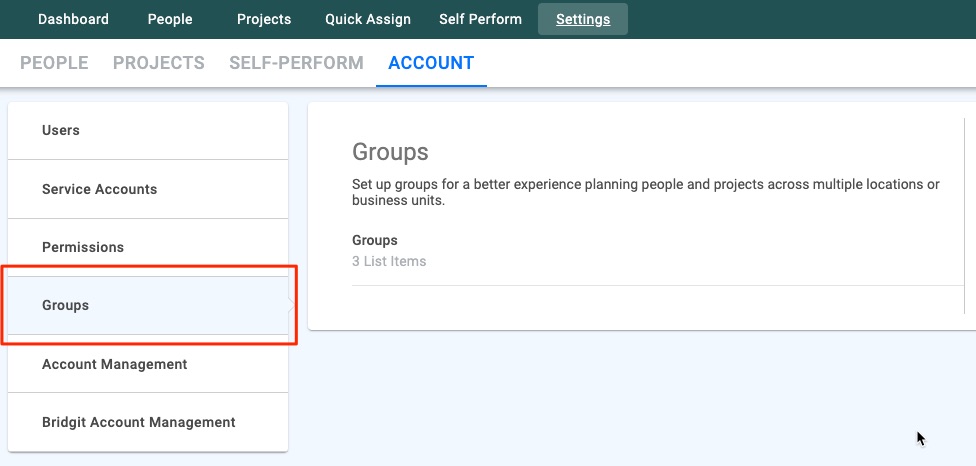 There's no limit to the types of Groups you can create. Since Groups are one property that applies to both people and projects, we recommend deciding the most important way to segment your data and starting there. For enterprise GCs, that could mean you want your data grouped by office or region. For small to mid-size GCs, you may want your data grouped by division or department.
Once you've established your list of Groups, any Bench user with permission to manage people or projects can assign one or multiple Groups to their people and projects. Have a Project Manager that can work on projects out of multiple offices? Add each office Group to their profile. That way each office has visibility on their availability, or lack thereof, to take on a new project role.

Now that you've added Groups to your projects and people, Bridgit Bench will do the work when it comes to allocating your people. When placing people into unfilled roles, you will see a Group filtering section that will automatically filter for people who belong to the same Group(s) as the project: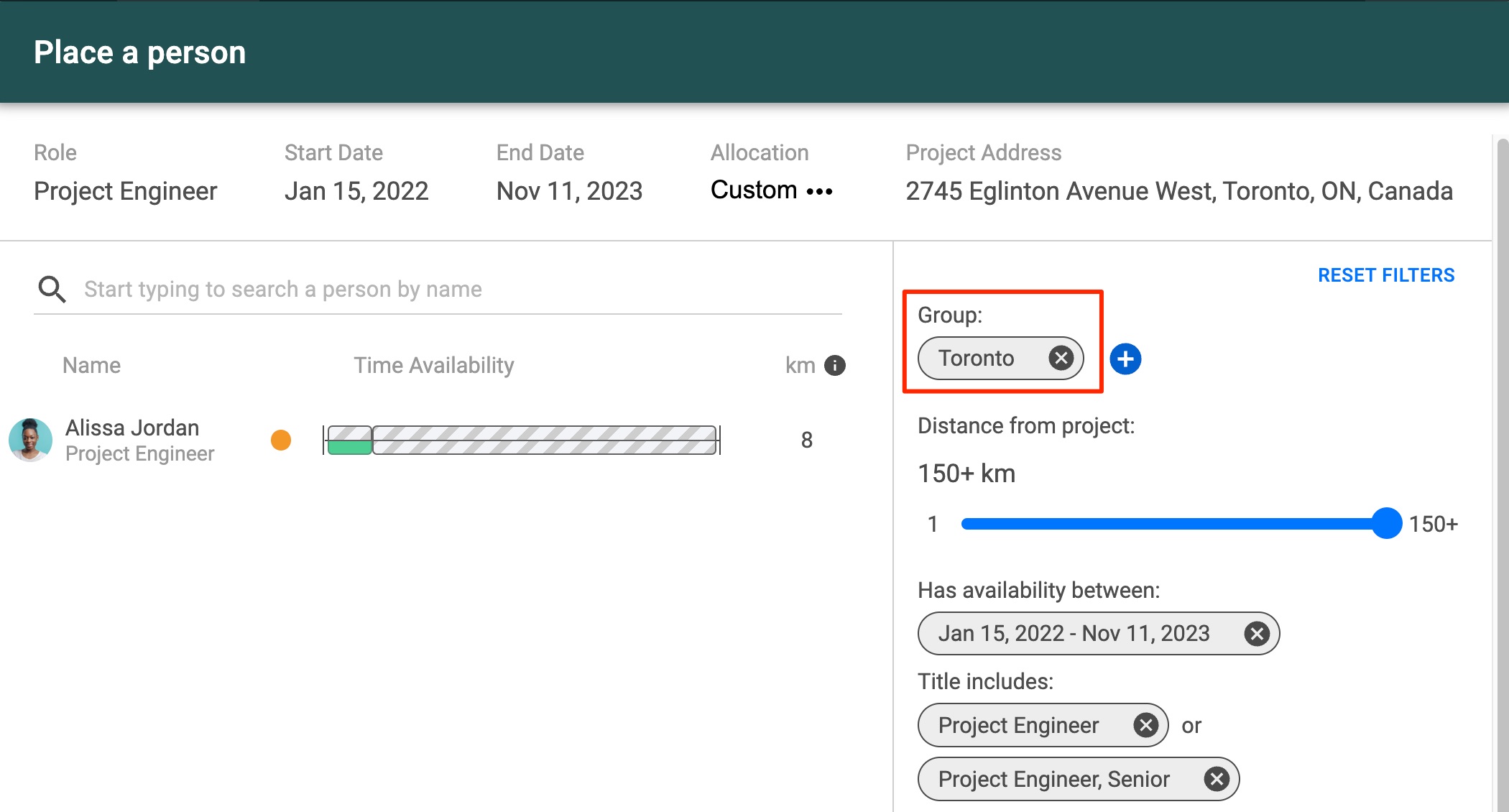 When tracking multiple offices/regions in Bench using our Groups filter, the + button in the Group filter section of the Place-A-Person Modal can be used to apply an additional filter if no one is available in the Group that is already selected.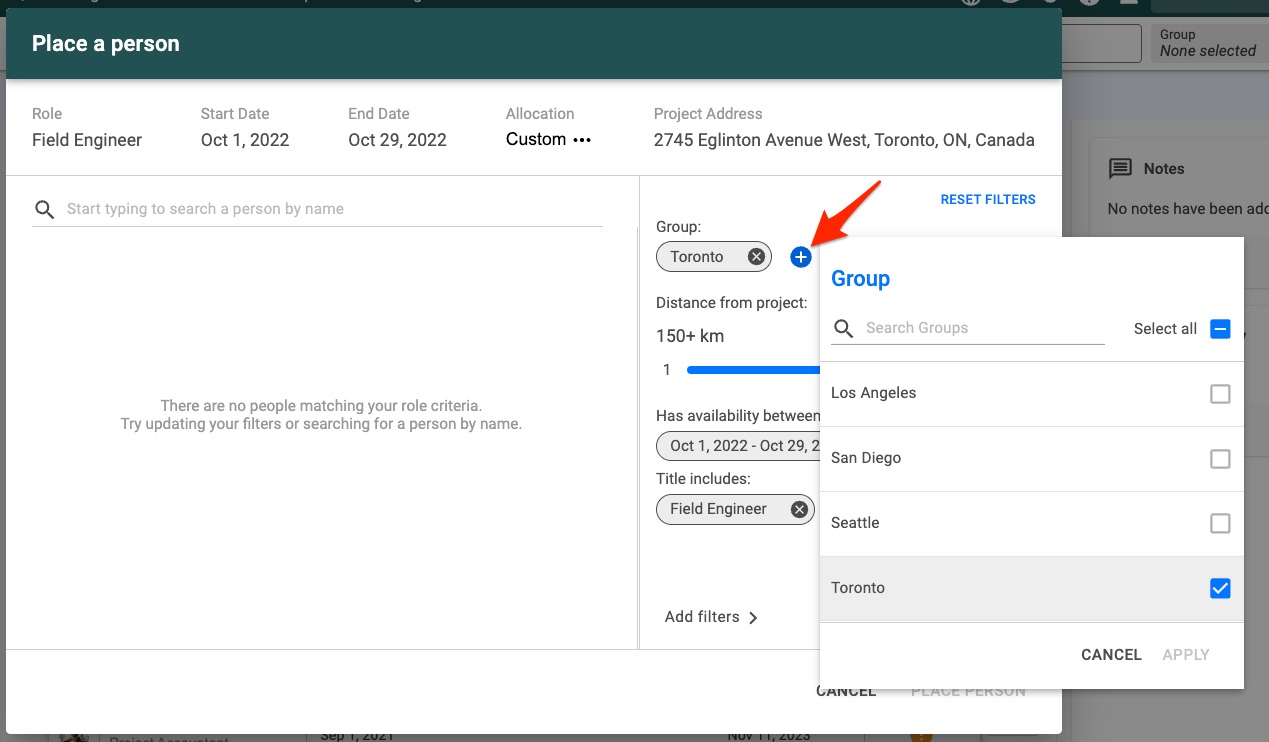 Viewing Groups
The Group field can be viewed by selecting a person or project and opening the Details tab:

You can also access a "Group" column in People and Projects Lists: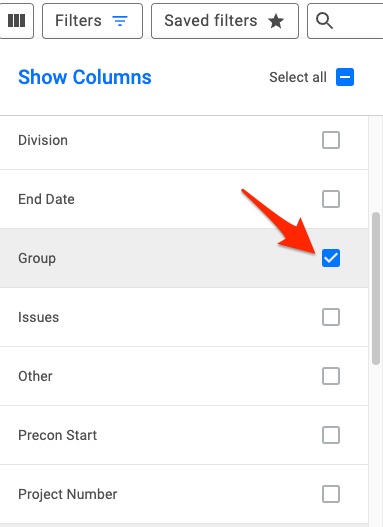 Groups and Global Filters
On top of creating a more efficient allocation process, Groups also come with the ability to apply global filters across your entire account.
What is a global filter? Think of it like this - you have multiple offices, but you only want to see your San Francisco office across every section of Bench, including the Gantt views, Quick Assign, and Forecasting Dashboard. That's what global filters are for. Select the specific Group (or Groups) you want to focus on, apply the global filter, and presto - all the data and insights with no extra clutter.
For organizations with multiple offices, global filters mean every office can keep its workforce data in one place without being overwhelmed by unnecessary information. For executives and leaders that want a bird's eye view of the entire company, global filters also mean you can zoom out and view every region or office by consolidating project and people data from across the organization.

How to Enable Groups
The Groups feature must be toggled on by our Account Management team. You can also contact Bridgit Support (support@gorbridgit.com).