The Roles page displays all unfilled project roles on the left and all available people on the right.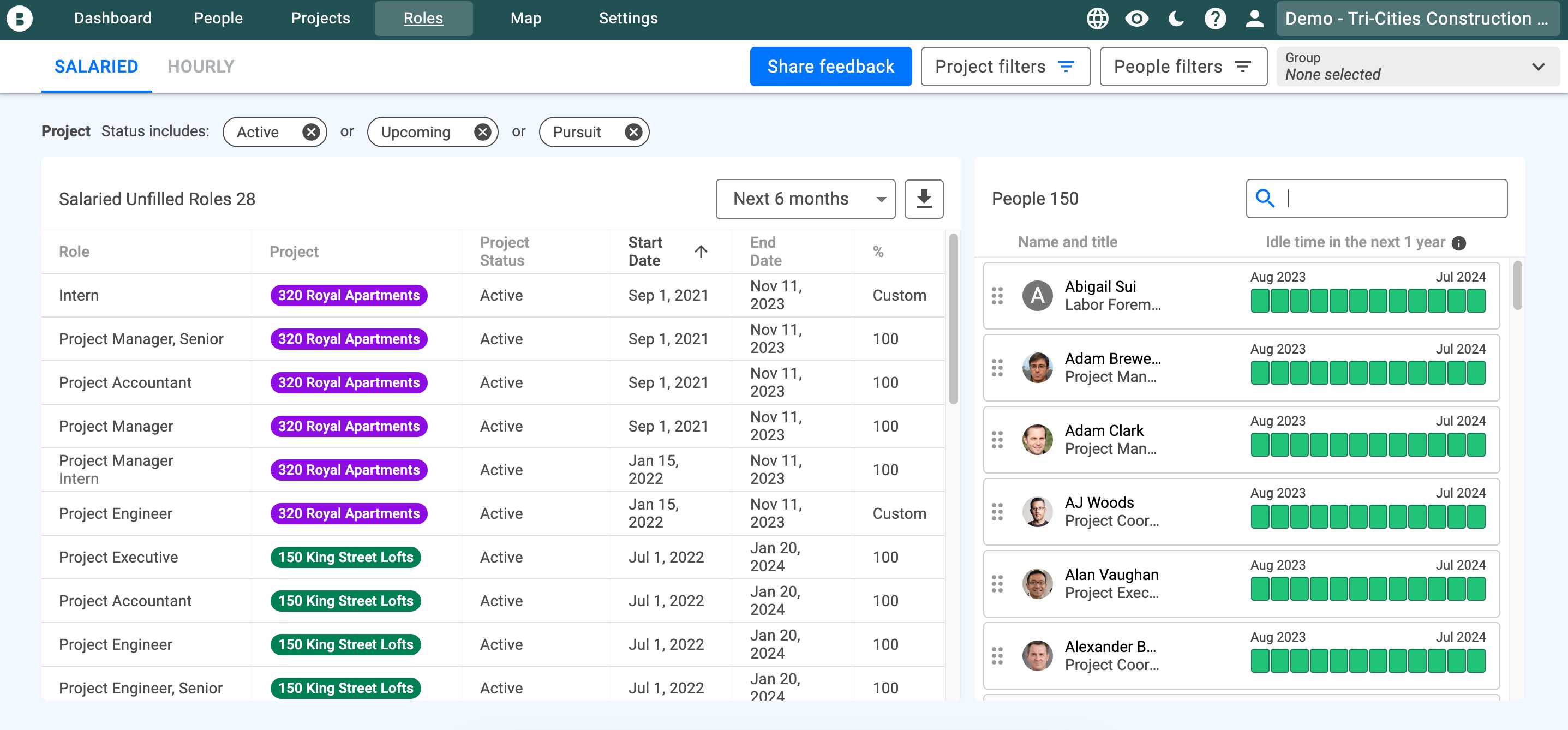 People are divided into Salaried and Hourly profiles and sorted by idle time over the next year, meaning the longer they are on the bench, the higher they are on the list. This helps to identify underutilized team members on one side, and quickly find them a project on the other.
Drag and Drop
Drag a team member onto an unfilled salaried project role, then select Save. That allocation will be reflected throughout Bridgit Bench. Hourly unfilled roles will open the Place A Person modal.
People and Project Filters
Similar to the People and Project views, the Roles page can be filtered by People, Project and Group fields.

Export Reports
Click on the download icon

in the Unfilled Roles section to create a CSV report of all the unfilled roles.