Projects > Map
The Project Location Map provides a visualization of where your projects are located on a map. Project filters can be used to help manage project data that is displayed. You can also interact with the map using the zoom and pan functionalities.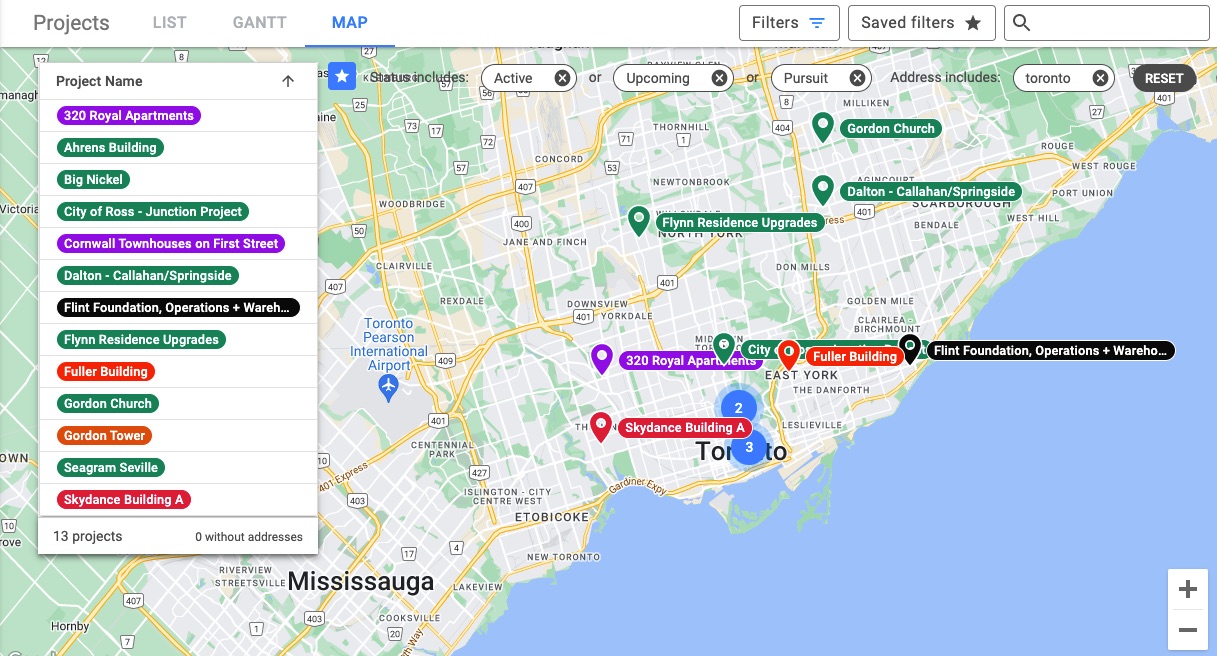 Table of Contents
Project Address
For a project to appear on the map, it must have a resolvable address entered into the Address field of the project.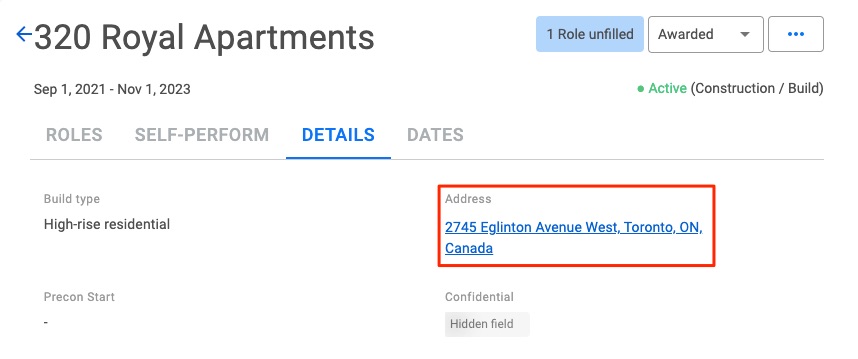 Filtering Projects in the Map View
Project Filters can be applied to narrow the number of jobs that appear. Filters applied under the Projects List or Gantt will carry over to the Project Location Map.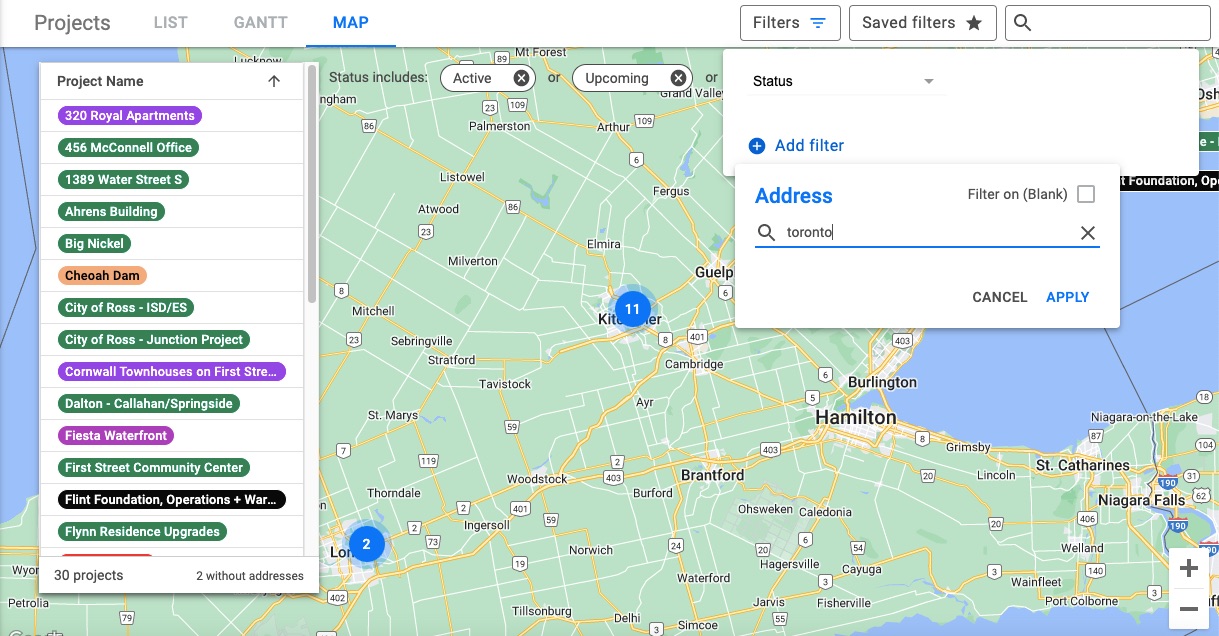 Project List in the Map
Within the Map view, you will find a list that is sorted by project name. The list updates based on the projects that are in view. There is a count of:
the number of projects in view
the number of projects without addresses based on the project filters applied (won't be displayed in the map)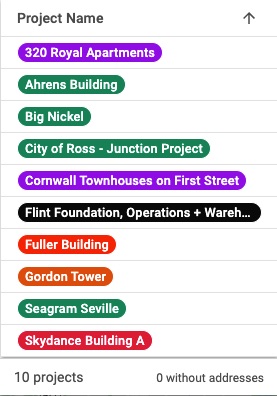 Hovering over a project name highlights the project marker in the map. Selecting a project will launch the Project Details window.