Bridgit Bench users can quickly share their People Gantt view (including applied filters and Gantt Settings) with other users. This provides the opportunity to collaborate with others within Bench, ensuring everyone is viewing up-to-date and relevant information that can easily be updated vs a static, potentially out-of-date PDF report.
Copying the Link
From the People Gantt, users simply select the new Share button

, then Copy link, which automatically saves the link to their clipboard.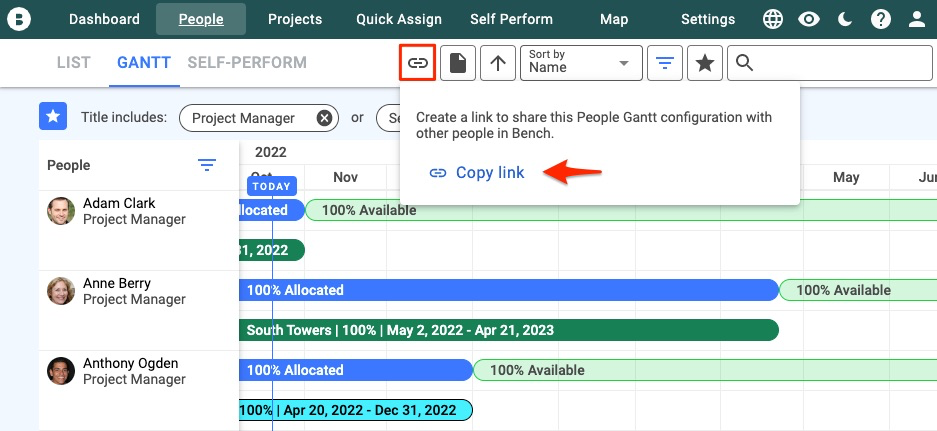 A few important things to note:
Only Bridgit Bench users are able to access the People Gantt via the shared link
The generated link is only valid for five days
There may be a discrepancy between the two views if the user who generated the link has filters applied that are private fields but the recipient user who selects the link does not