A photo can be added to a person's profile for easier identification.
Add a Profile Photo
A photo can be uploaded in the New Person window by clicking the + icon or with a simple drag & drop.

Photos must be .jpeg or .png formats
Max file size: 10 MB
Minimum pixel size: 180x180
Maximum pixel size: 1500x1500
Once an image file has been selected, you can adjust and crop the picture into the desired position: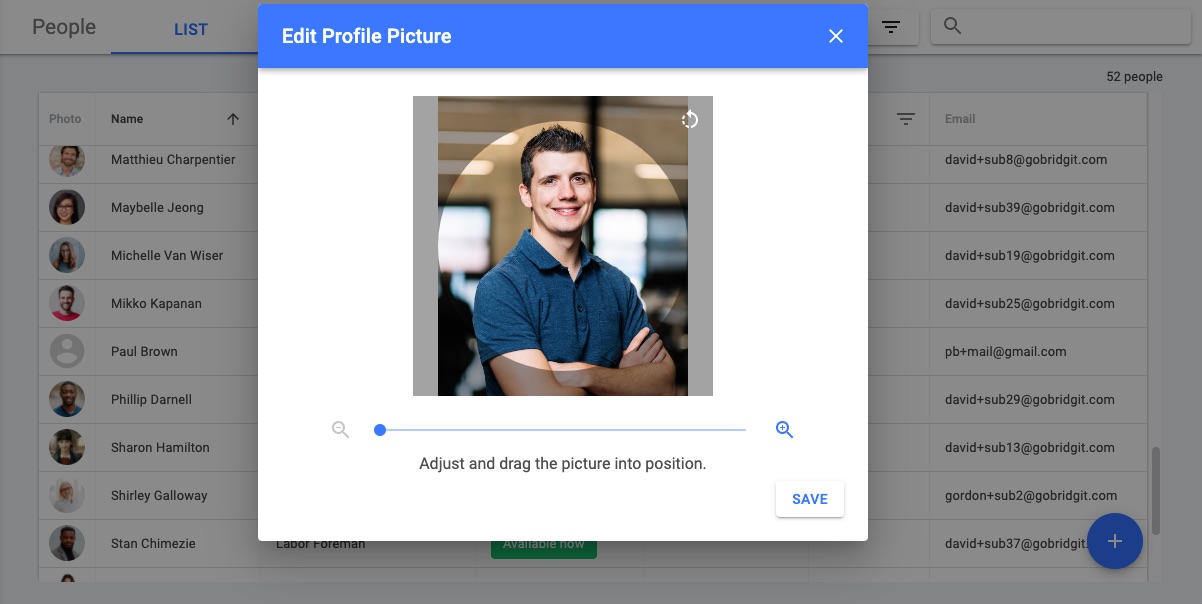 Click Save to confirm the changes.