Take into consideration how far each team member lives from a job site when determining who is the best fit to fill a role. Finding people that live close to a job helps keep team satisfaction high, reduces travel time, and optimizes costs.
Table of Contents
Place a Person
Distance from Project
Distances will populate in the "Place a person" modal if addresses have been entered into the respective address system fields under the project and people.
The column to the right of the "Time Availability" bars displays the distance between each person's home address and the project address. The distance is calculated via a straight line between the addresses and not the driving distance.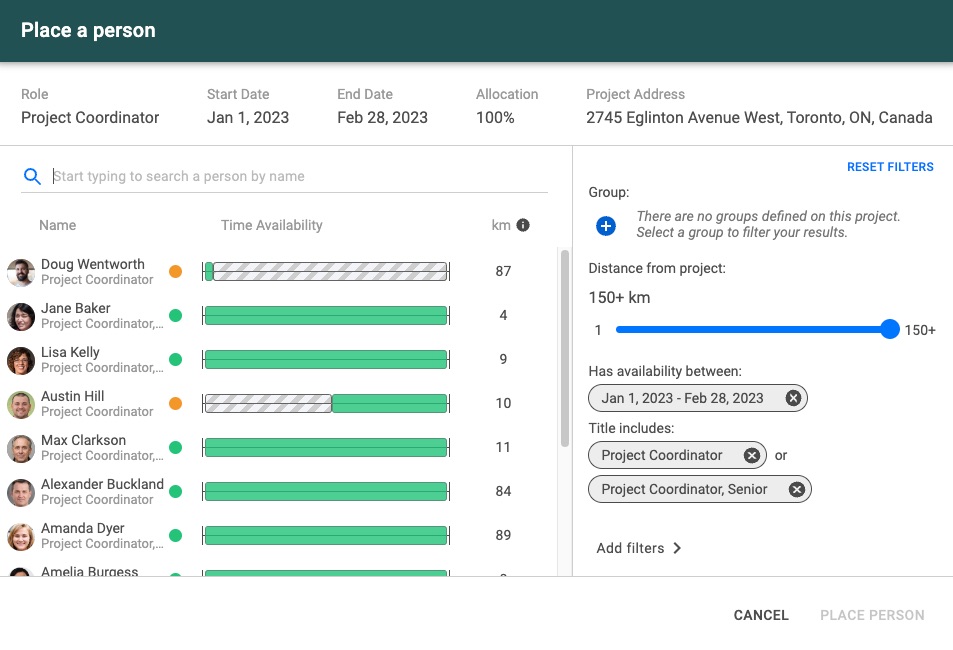 Filtering Distance from Project
Filter results with the Distance from Project slide filter. When set to 150+, the filter returns all people including those without a distance associated with them. When the slider is used to narrow down the results, it only displays those with a distance equal to or less than the selected filtered value.
In the event that the project address or the person's home address has not been entered (or the address entered is not valid), a "No result" icon is displayed.
Change Distance Metric
Users with Administrator permissions can designate the unit of measurement used for distance on the account.
Navigate to Settings then select the Account tab.
Select Account Management.
Under Module management, select either kilometers or miles for the distance metric.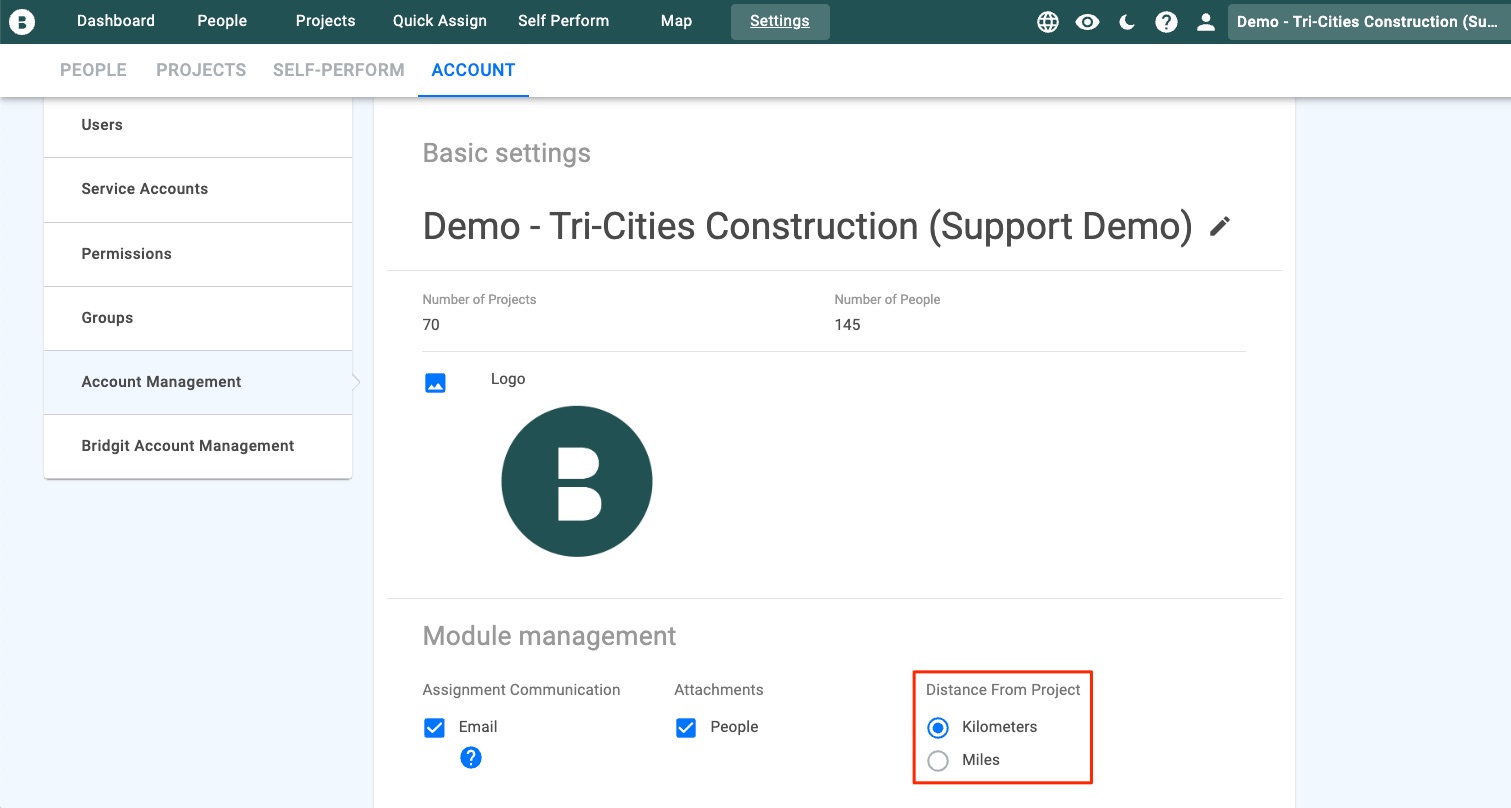 Privacy
If the "Home address" system field is marked private and the user does not have permission to see private fields, they will not see the distance column or the filter when they launch the "Place a person" modal.