Bridgit Bench users often share their screens in meetings, which means there's a risk of accidentally sharing confidential information. The View/Hide Confidential Fields option will help reduce the risk of exposing confidential data.
This feature gives the ability to hide or view private fields when needed. Private fields that can be hidden include:
View Confidential Fields
Confidential Fields are hidden by default.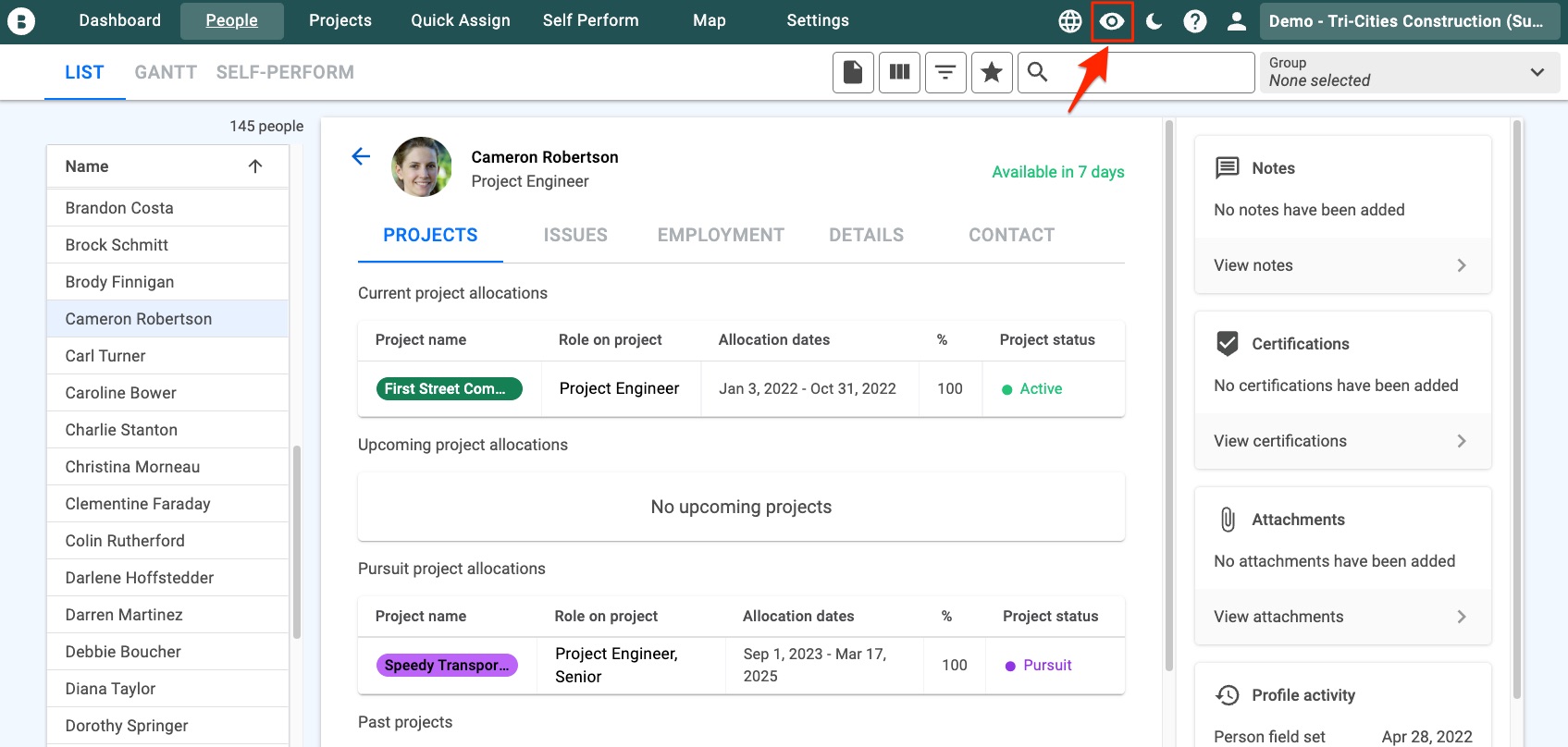 Select the

icon to View Confidential Fields icon in the top right corner to reveal all confidential fields. When enabled, a message will appear at the top of the screen advising "You are viewing confidential fields".

Click Hide Confidential Views to return to the default state.