Users with access to assign people to a role or place a person will be able to send email alerts to one person on a project or multiple people at the same time. This email will include the project name, project address, role name, assignment dates, and any additional custom text.
Table of Contents
Sending an Assignment Alert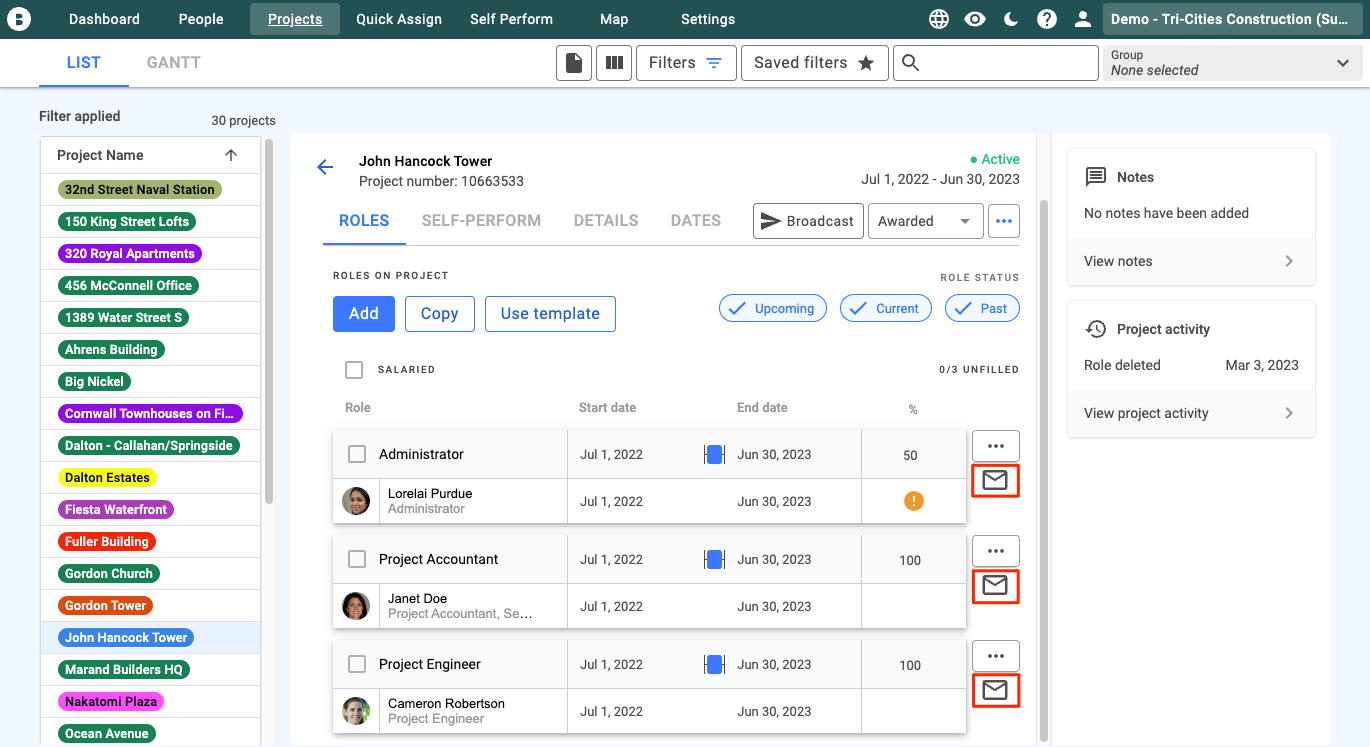 To send an alert, navigate to Projects > List > [select a project] > Roles tab. From there, you can click on the Send Alert icon

to send an alert. The icon will only appear if the respective role is active or upcoming and filled.
In the "Assignment Alert" window, assignment details and notes can be added.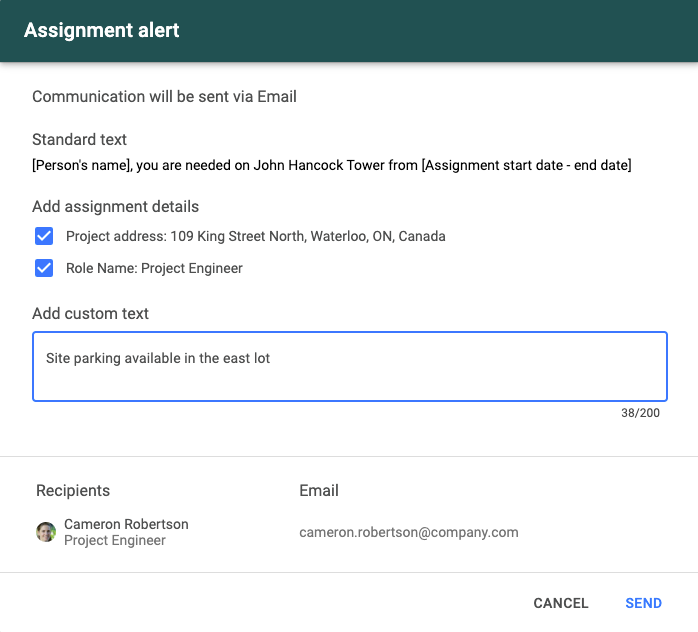 Here is an example of an alert email: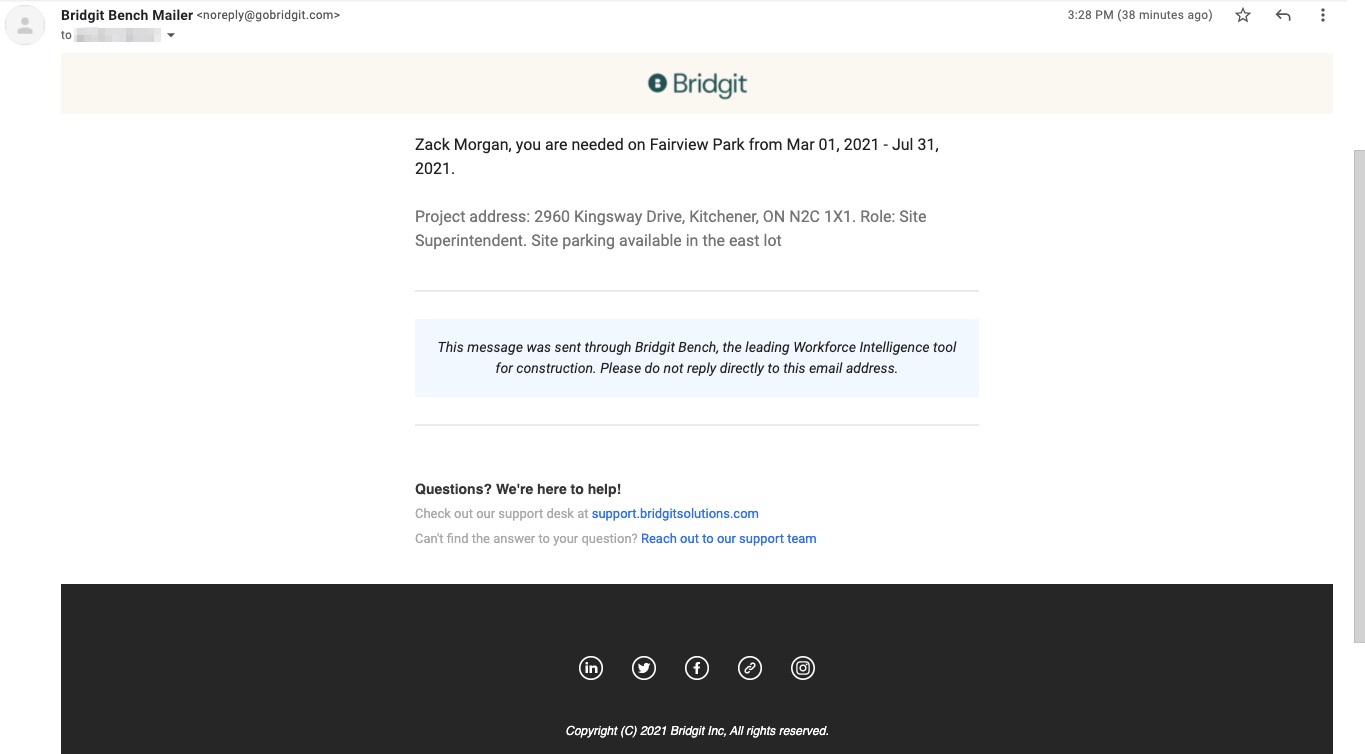 Bulk Assignment Alerts
Alerts can be sent to multiple people on a project at once with one alert, whether they're salaried, hourly or both.
Click the Salaried and/or Hourly checkbox to send an alert to all people on a project and then the blue Send Alert icon

: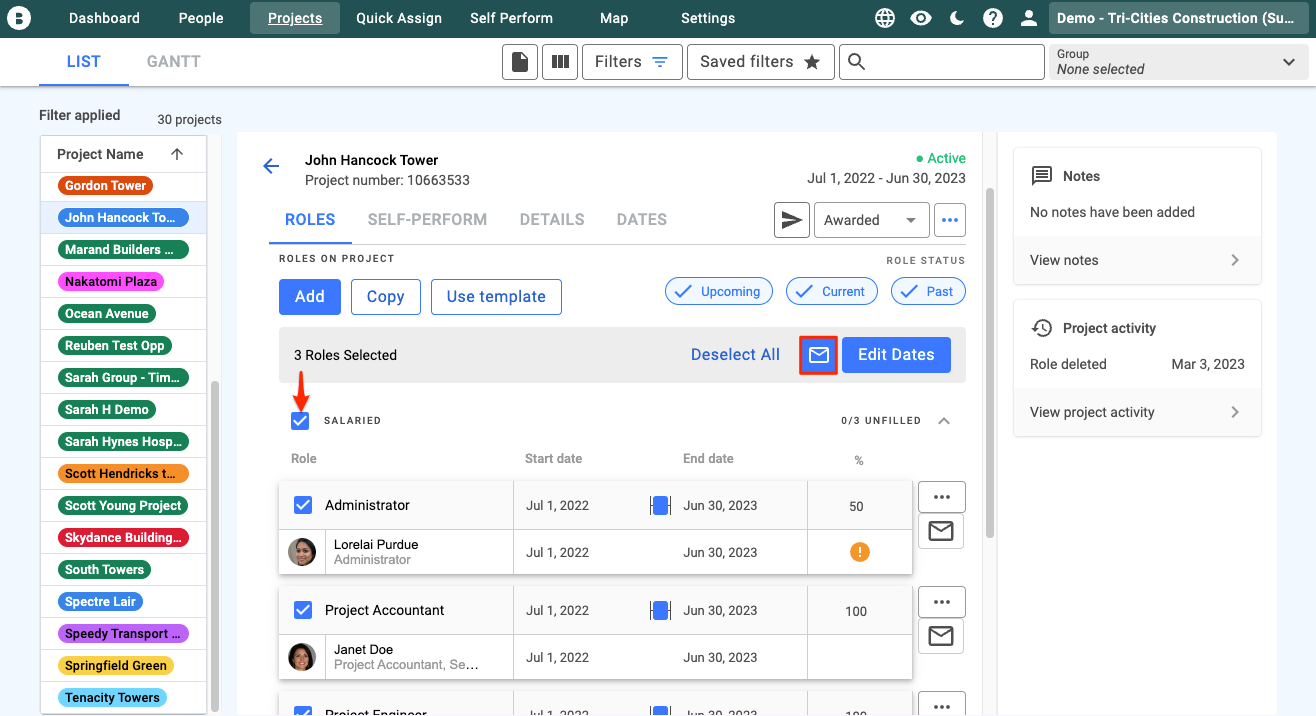 Scheduled Assignment Alerts
Assignment alerts can be sent at a specific time in the future by selecting the Schedule toggle at the bottom of the Assignment Alert modal.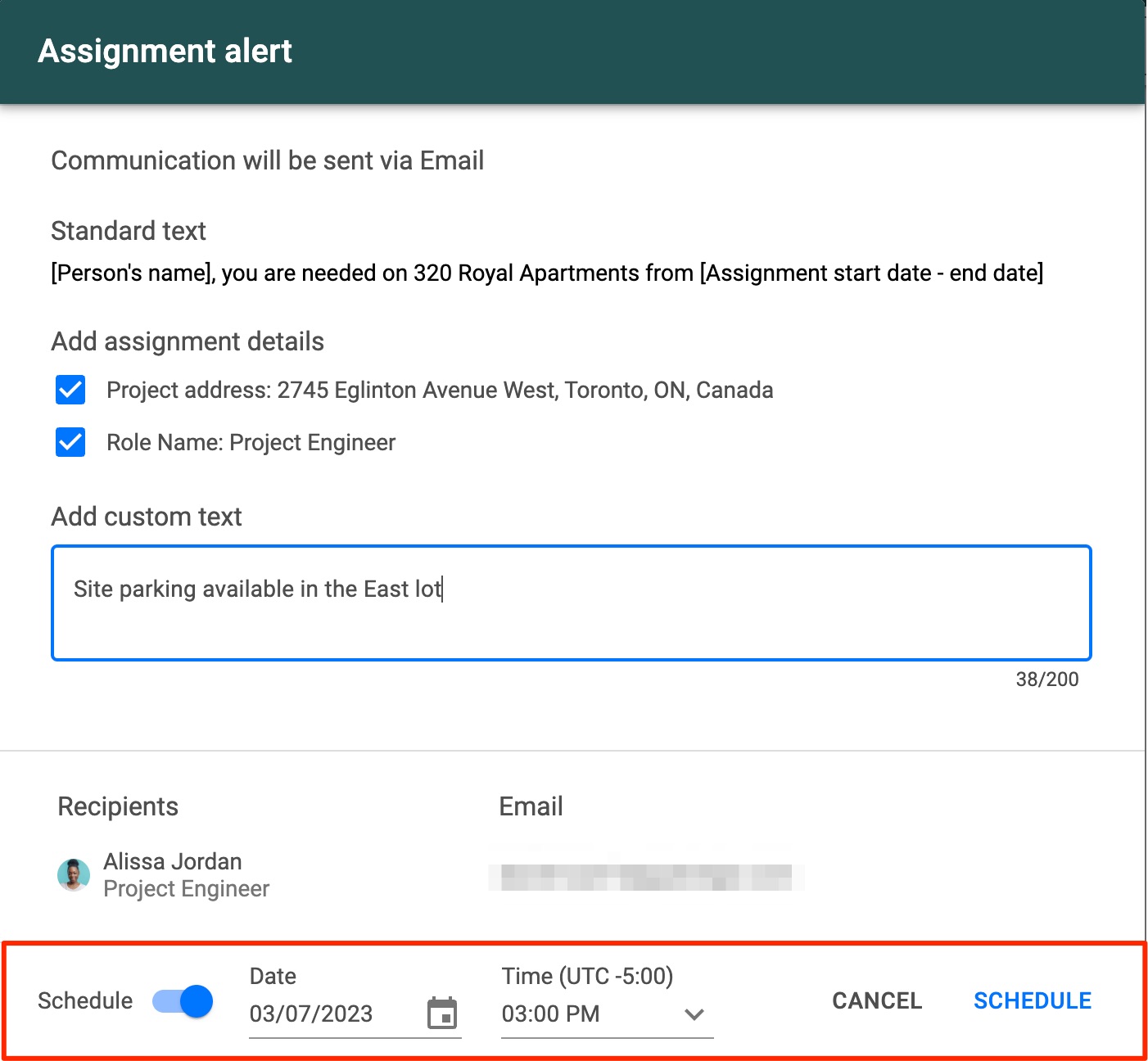 Reviewing Alerts
If an alert has been sent to a person in the past, a green checkmark will appear over the envelope on the Send Alert icon

Click the icon to view a timestamp of the last alert that was sent: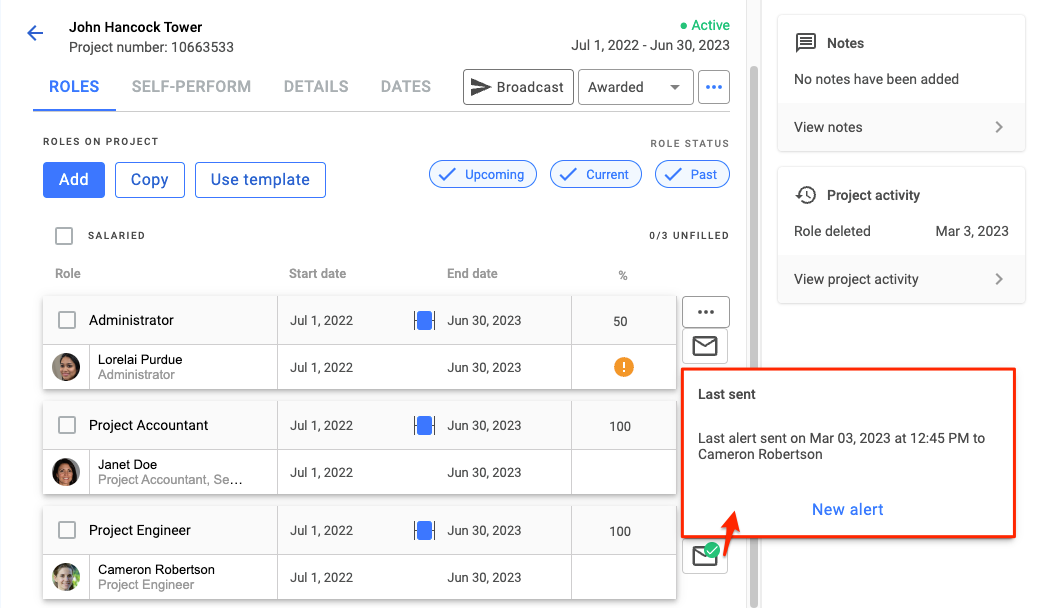 Scheduled assignment alerts are shown with a

icon. Selecting the envelope will display the details of when the alert will be sent.
The last alert timestamp will also appear when sending subsequent alerts: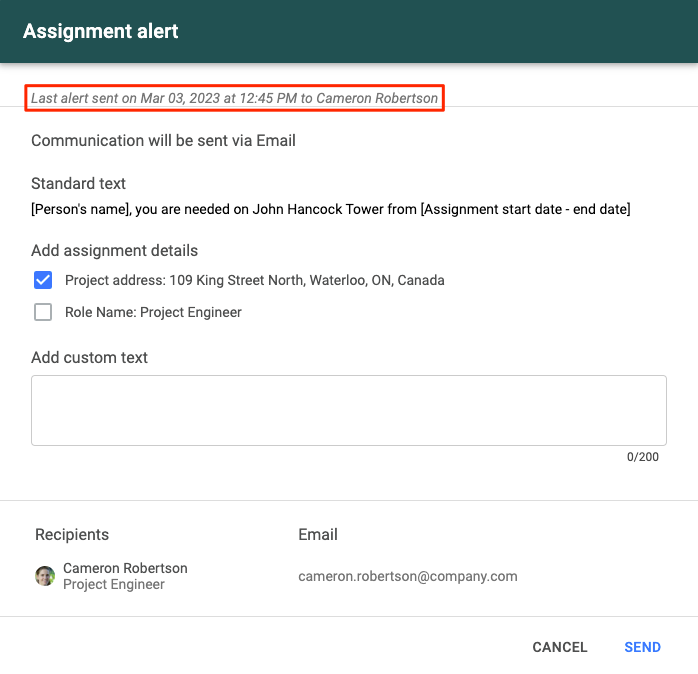 How to Enable Assignment Alerts
Administrators can enable the Assignment Alerts feature by going to Settings > Account > Account Management > Module Management and checking the Email checkbox under Assignment Alerts: