Once you have created a User Account in Bridgit Bench, you can update your profile's Details, change your Password, and adjust Theme Settings through User Profile.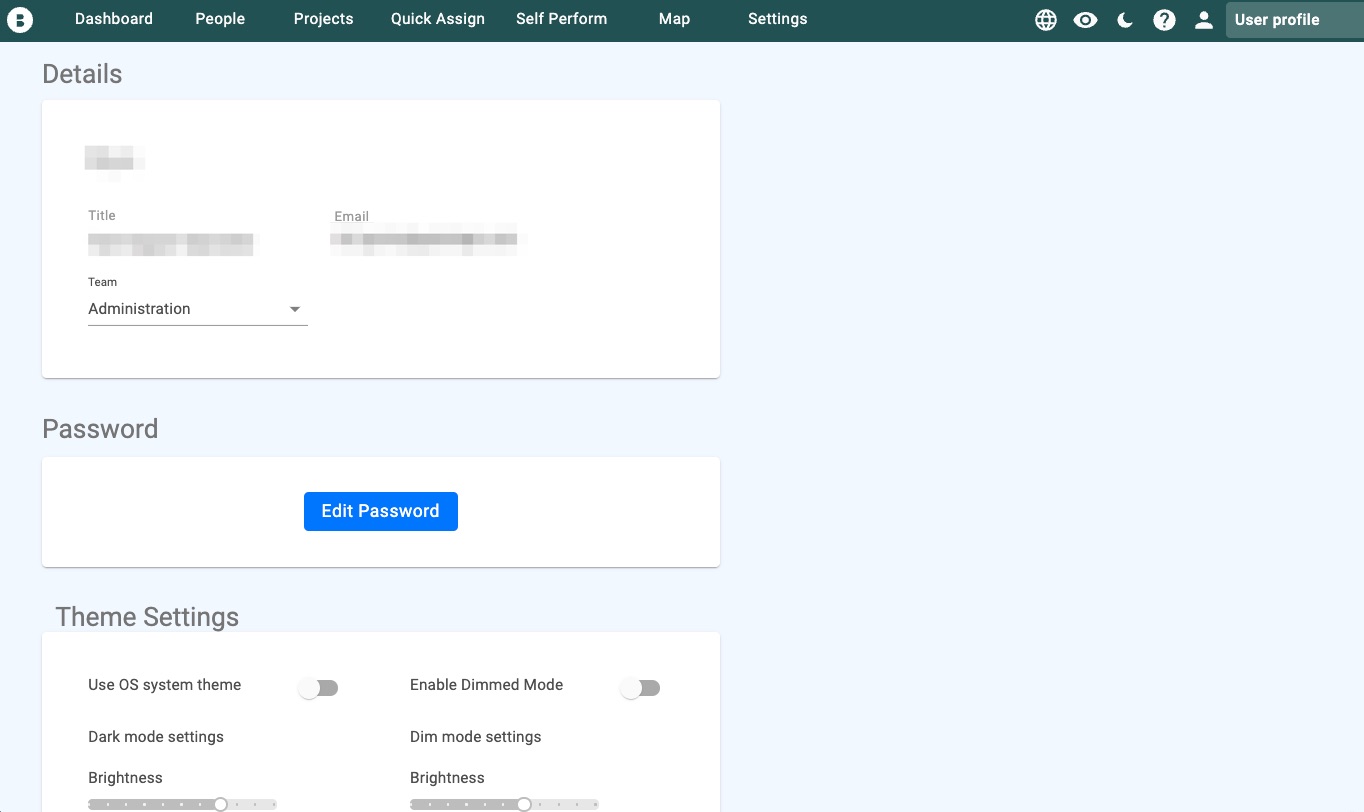 Table of Contents
Access User Profile
Click on the profile icon

in the top left corner of Bridgit Bench and select Manage Profile.

Details
Under the Details section, you can modify your Name, Title, Team, and Team Name by clicking on the requested field. This info will appear in activity logs when making changes to projects and people.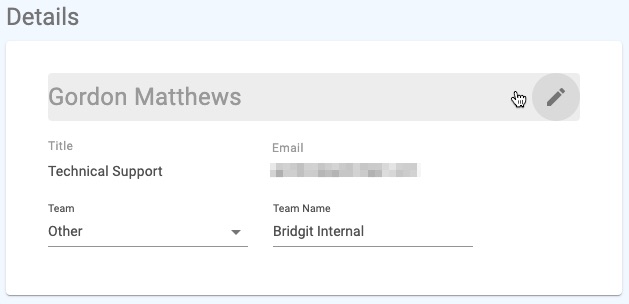 Password
Click Edit Password to change your existing password.

Note: Your new password needs to have a minimum length of 14 characters with at least one number, one upper case letter, one lower case letter, and one special character.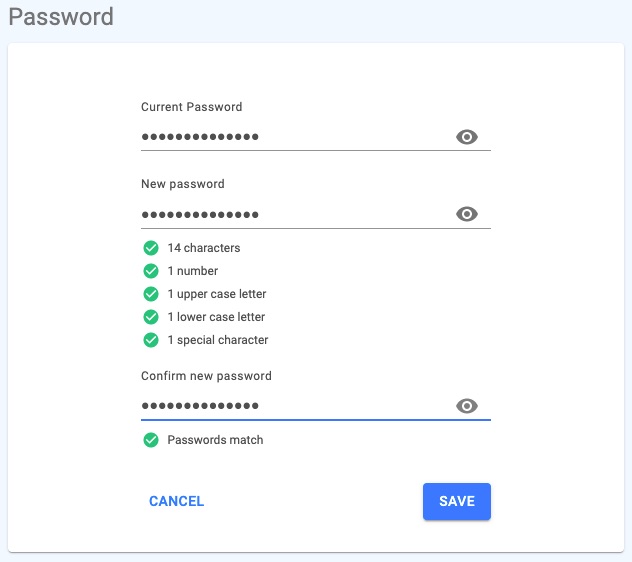 Click Save to apply the change.
Theme Settings
Under this section is where you can modify how Bridgit Bench looks with light/dark modes and customize theme settings. See Manage Theme Settings to learn more.