Dashboard
Get insights into the workforce, track projects, and put the right people on the job with the Bridgit Bench application for iOS and Android devices.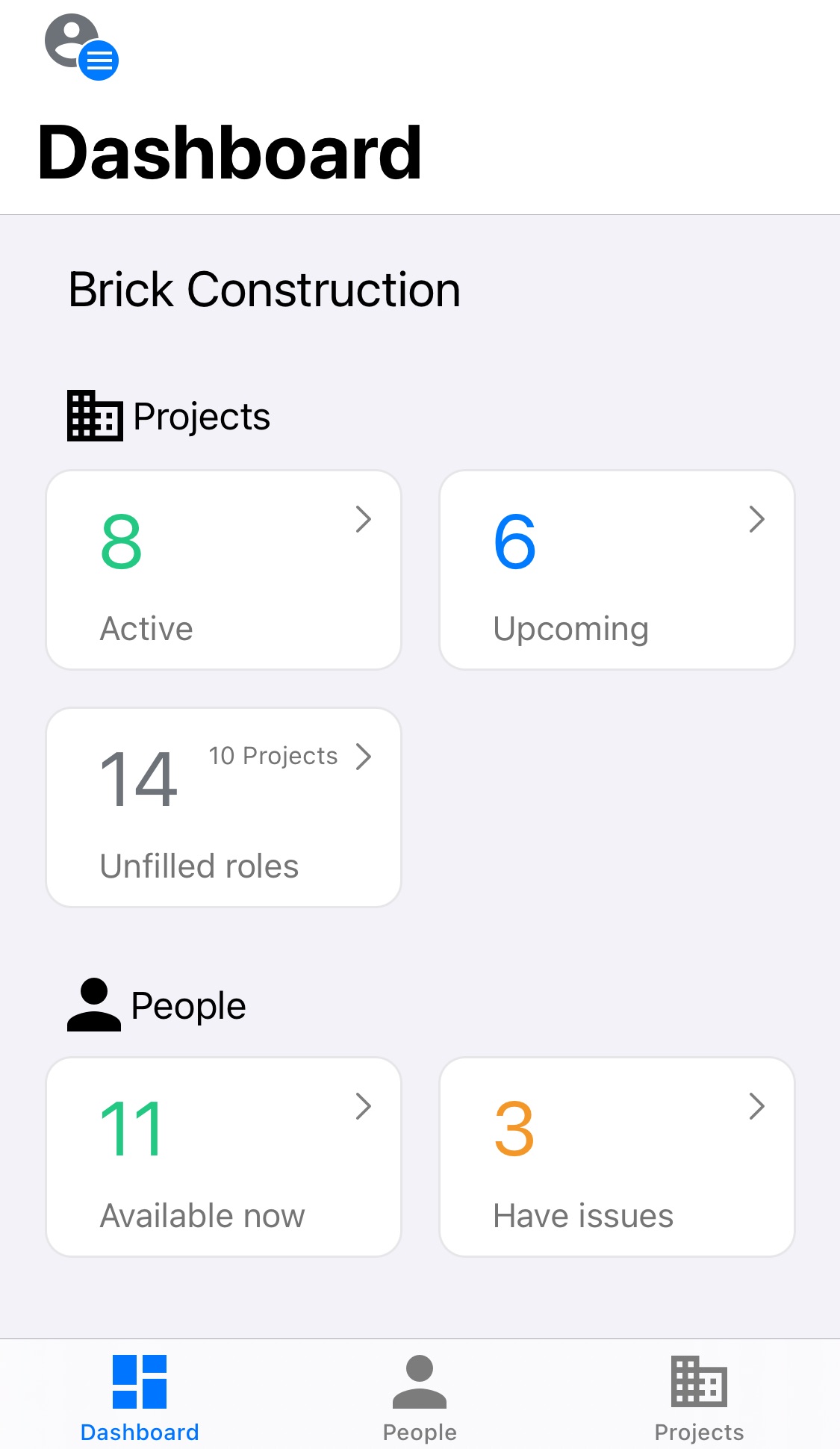 Projects
This provides a high-level overview of all active and upcoming projects. From this view, quickly see how many unfilled roles there are on projects.
People
See how many people are available and how many people have allocation issues.
Filters
Select any of the data points displayed, which shows a filtered list that provides more information and the ability to take action.
Filters can be cleared on the Projects/People lists by selecting the Clear Filters button.