Users from all permission groups can export PDF reports from the People Gantt. Also, users can share the People Gantt with another Bridgit Bench user.
Note: These reports can only be created using Chrome, MS Edge, or Safari. This functionality is not available on Firefox.
Export Reports
Apply any desired filters. Any applied filters and sort order will also be reflected on the report as well.
Select the Report icon
Within the Export People Gantt Report dropdown, modify the following:

Length of Timeline
Earliest Month Displayed
Paper size for optimization

Select Export.
Select Print.
A Print dialog window opens.

Update the Layout to Landscape.
Ensure the Paper Size matches the selections (Tabloid size or Letter size) made in the Export dropdown.

Select Save or Print to proceed.
Note for Chrome users: When generating PDF, by default the colors might not be filled in. To fill in the colors, click More Settings, within the PDF preview window, and check Background Graphics.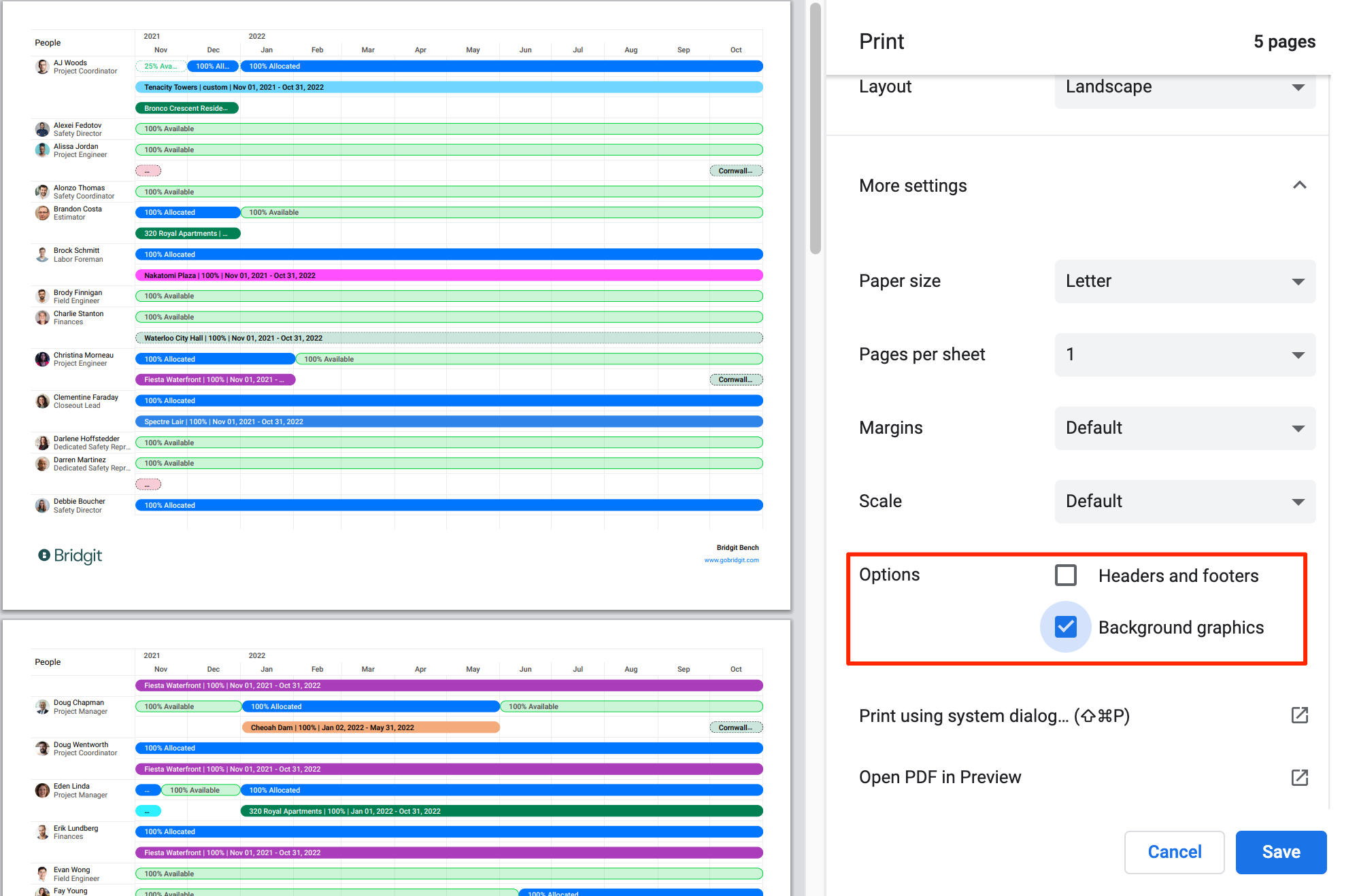 Reports can also be exported from the Project List, Project Gantt, and the People List Views.