Settings > Account > Users
Users can access multiple accounts in Bridgit Bench with one email address. Multiple logins/email addresses are not needed for users that work on separate accounts. Click here to see how to log into the Bridgit Bench web portal.
Table of Contents
Creating a User Account for Multiple Accounts
An Administrator will start the process by sending a Bridgit Bench email invitation to the new user. This is completed through the Settings > Account > Users tab. Click here for more info on how to add a new user to Bridgit Bench.

When the Bridgit Bench user receives the invitation email, they can click the Get Started button to accept the invite and update their user account.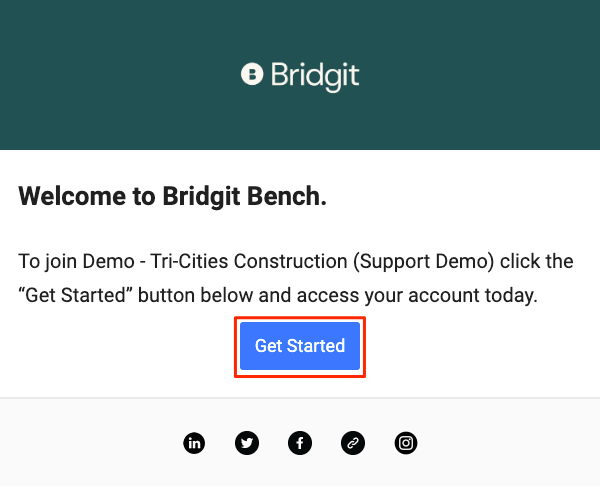 How to Access Another Account - Web
A dropdown button will be available beside the account name that will allow you to navigate between projects.

How to Access Another Account - Mobile App
Click the info button in the top left corner of the screen.
Click Switch Accounts.
Choose the requested account.