Dashboard > Forecasting
Bridgit Bench Forecasting gives insight into your workforce utilization rate. Forecasting helps:
Optimize capacity planning
Make informed decisions surrounding hiring and layoffs
Provide a better understanding of the impact of future projects/bids
Table of Contents
Supply & Demand
Supply & Demand provides a monthly breakdown of your workforce capacity and project demand up to a five-year period. Another feature is Scenario Planning, which tracks anticipated project demand based on the different opportunities that are being pursued.
See Supply & Demand Overview to learn more.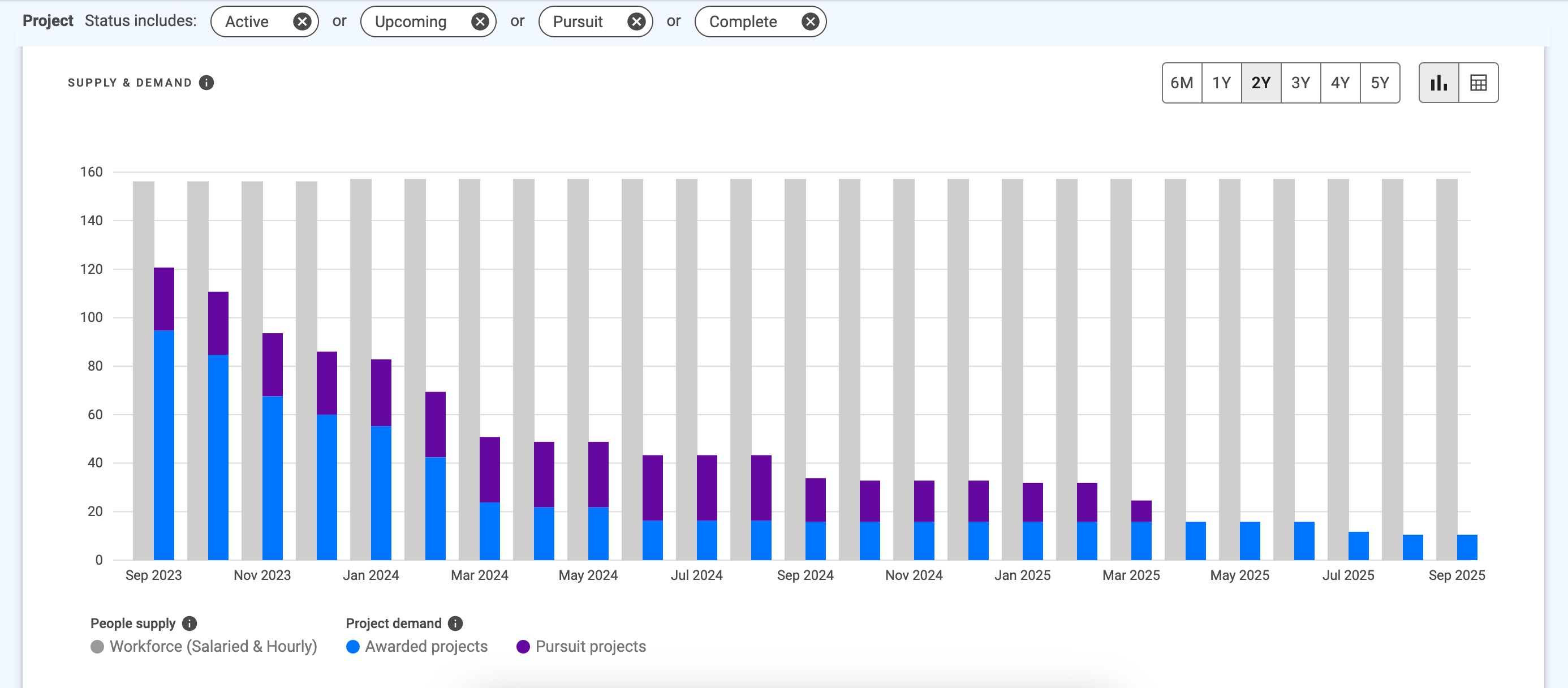 Utilization Rates
Average Utilization Rate
The average utilization rate is calculated by averaging the allocations for each team member over a given month. This displays how the team is put to use in the coming months/years.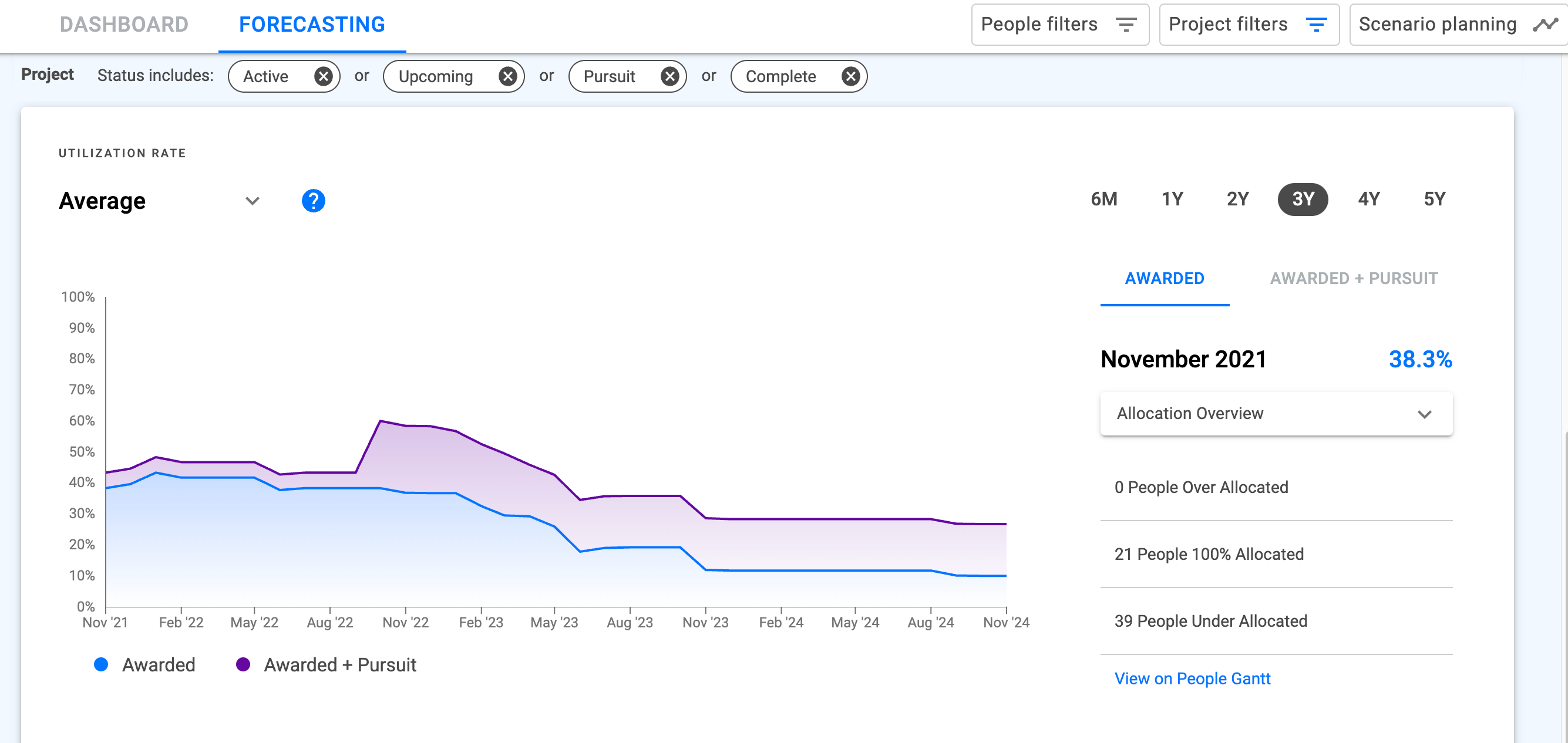 True Utilization Rate
The true utilization rate is calculated by averaging the monthly allocation rates for all people, where the daily allocation rate for each person is first capped at 100%. In ignoring the impact of over-allocated people, the true utilization rate highlights if and when the team has the capacity to take on more work.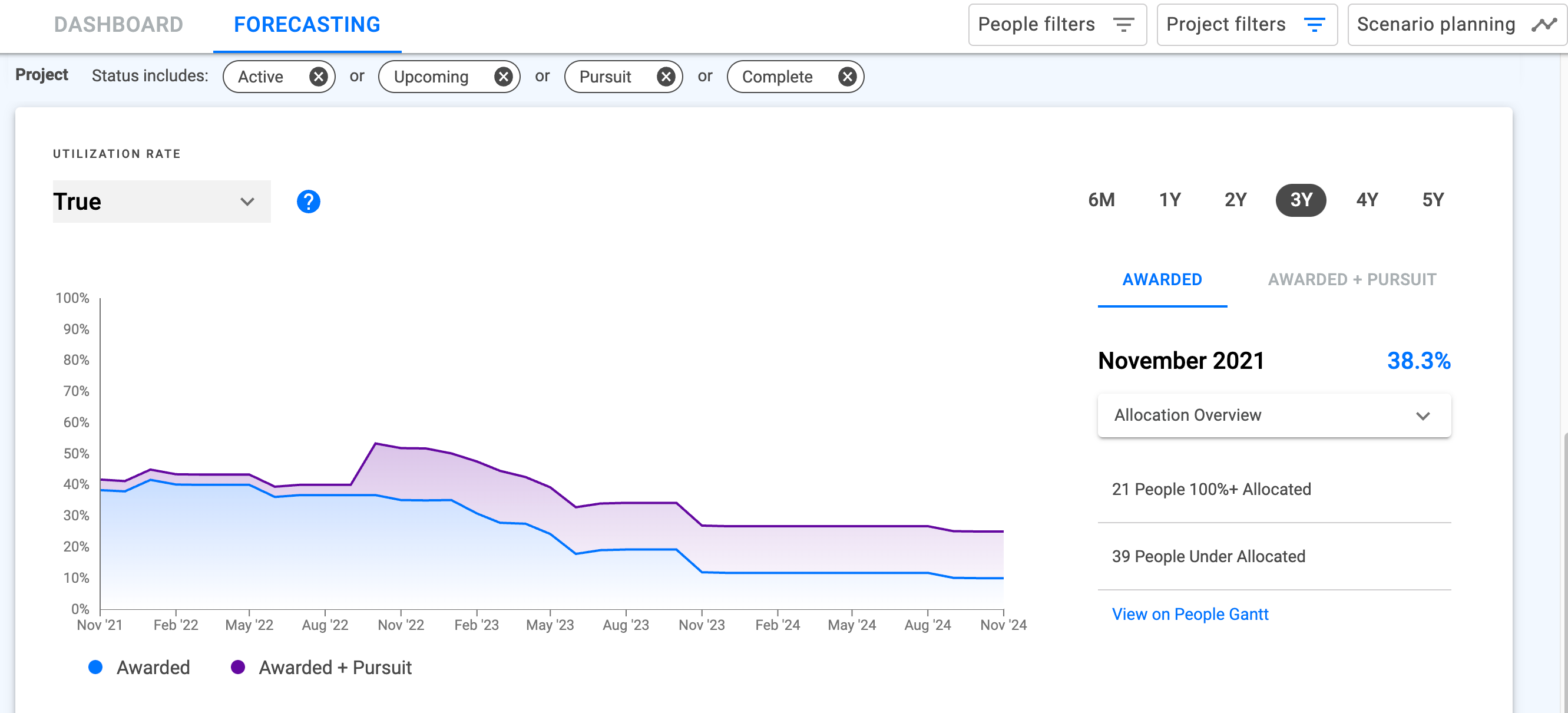 Utilization Comparisons
Utilization rate reports can be filtered by Allocation Overview or any People Fields that are a single list selection.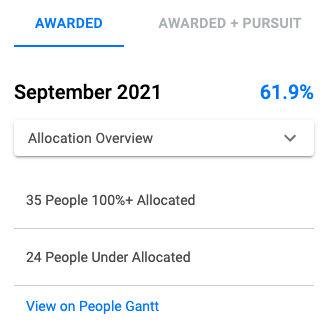 Filtering
Timeframe
Supply & Demand and the Utilization Rate display data up to five years into the future. Users have the option of viewing data with 6 months or 1-5 year views.

People Filters

Both the Supply & Demand and the Utilization Rate can be further broken down by using People Filters. This filter consists of system and custom People fields entered in the People Settings.
For example, True Utilization Rate filtered by Home Office and compared by Title.
Project Filters
Supply & Demand can be further broken down by using Project Filters. This filter consists of system and custom Project fields entered in the Project Settings.
Project Filters will not apply to the Utilization Rate to prevent people from appearing underutilized.
Tool Tip
A specific month can be selected by hovering over the graph.
View on People Gantt
Select a month along the graph.
Select a filter in the Allocation Overview dropdown menu.
Select View on People Gantt to view the allocations in the People Gantt with the Forecasting filters applied.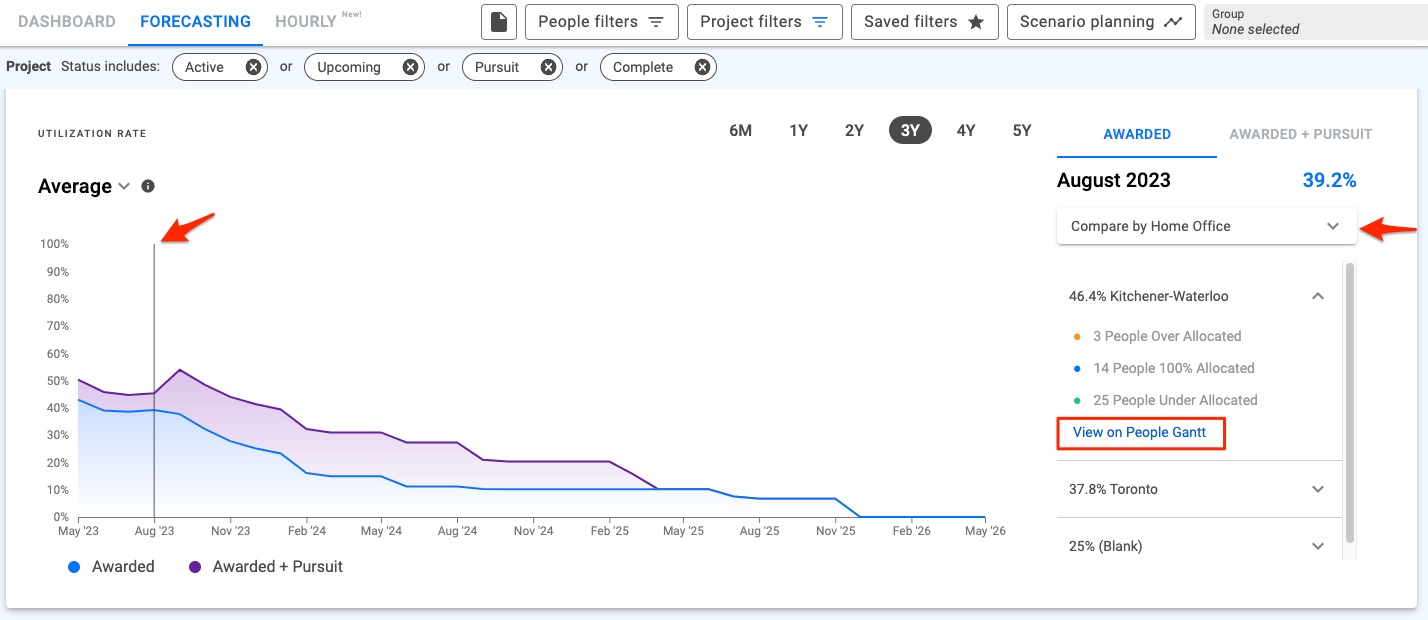 Exporting Forecasting Reports
A printable PDF of Supply & Demand can be exported by selecting the
icon. Each report can contain a maximum time frame of 2 years. When viewing a time frame of 3 years or longer, the dropdown allows the selection of the first month to be displayed in the export.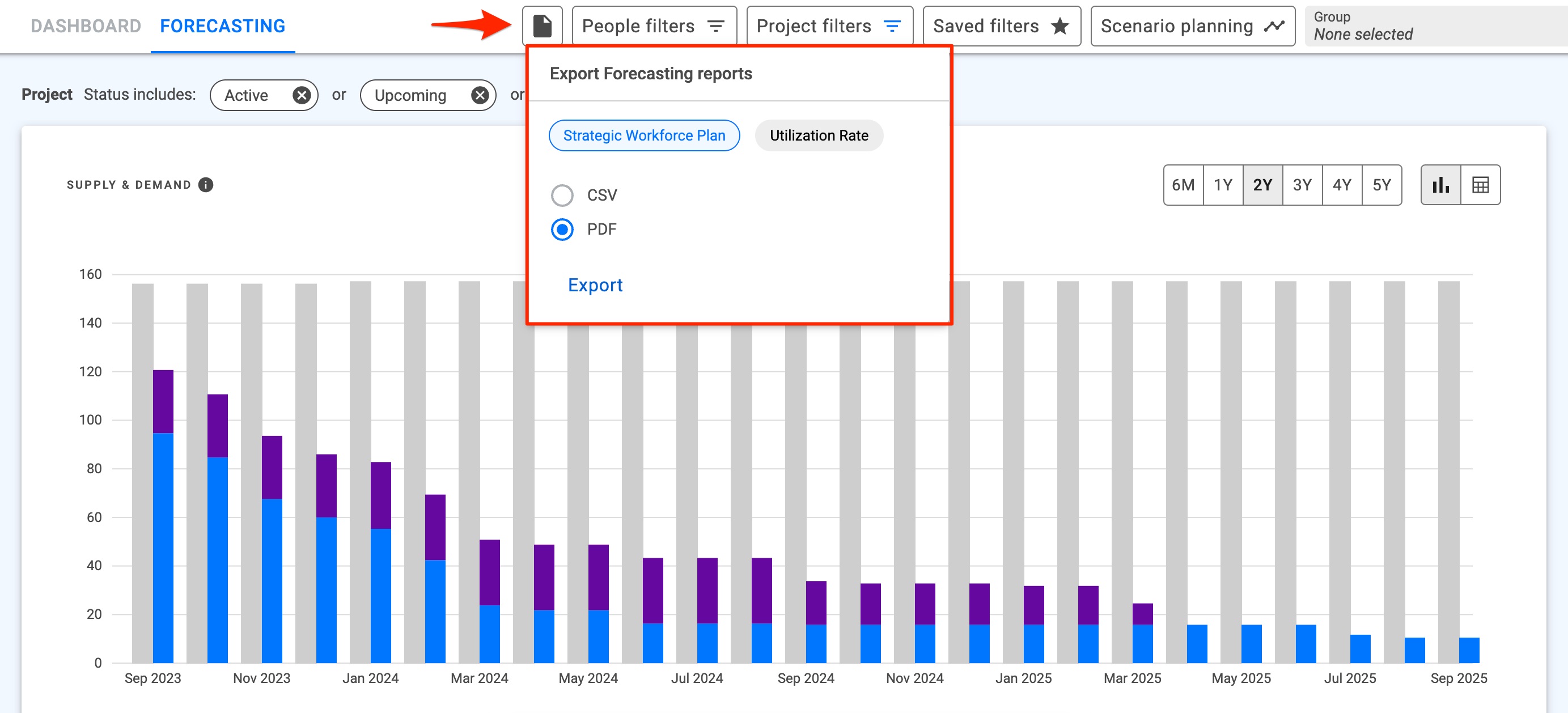 The exported PDF will include:
The bar graph of the current view
Any filters in place (located in the top-right of the report)
Data tables separated by year
Note: Applied filters and scenario plans are always listed in full. When using a large list of filters, use the Scale or Layout features of the print/export dialogue box in order to properly display the full export on the page.