A common occurrence is a specific role being added to a project multiple times (ie. Project Manager). However, each role may have a different responsibility or area of focus on the project.
You can add a description to each of the roles on a project to help further define and differentiate between the roles. Role descriptions have a character limit of 250 characters.
Table of Contents
Add a Role Description
A role description can also be added when adding a role to a project: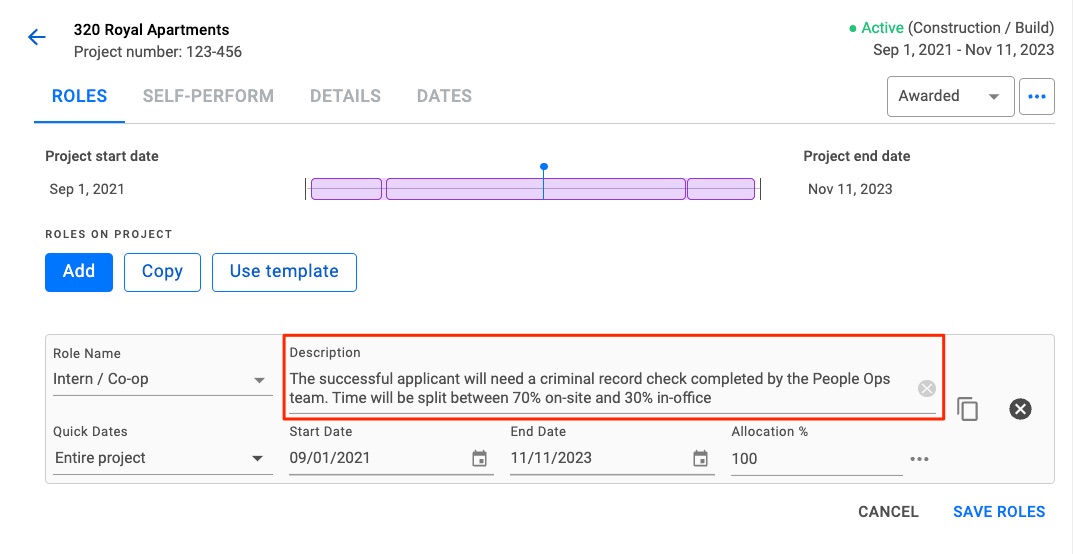 Delete a Role Description
Appearance
The role description appears in all places the role appears.
Dashboard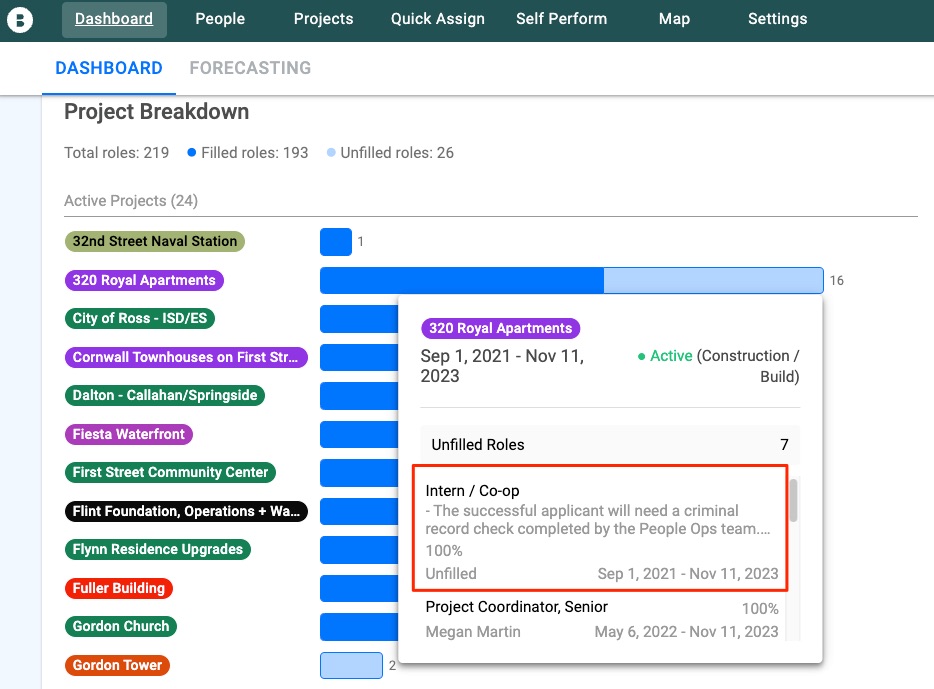 Quick Assign

Projects List

Projects Gantt
Person Profile