We understand how important colors are when it comes to differentiating data and making quick decisions. Bridgit Bench allows you to customize the color of each project. For example, you can make active projects blue and upcoming projects red.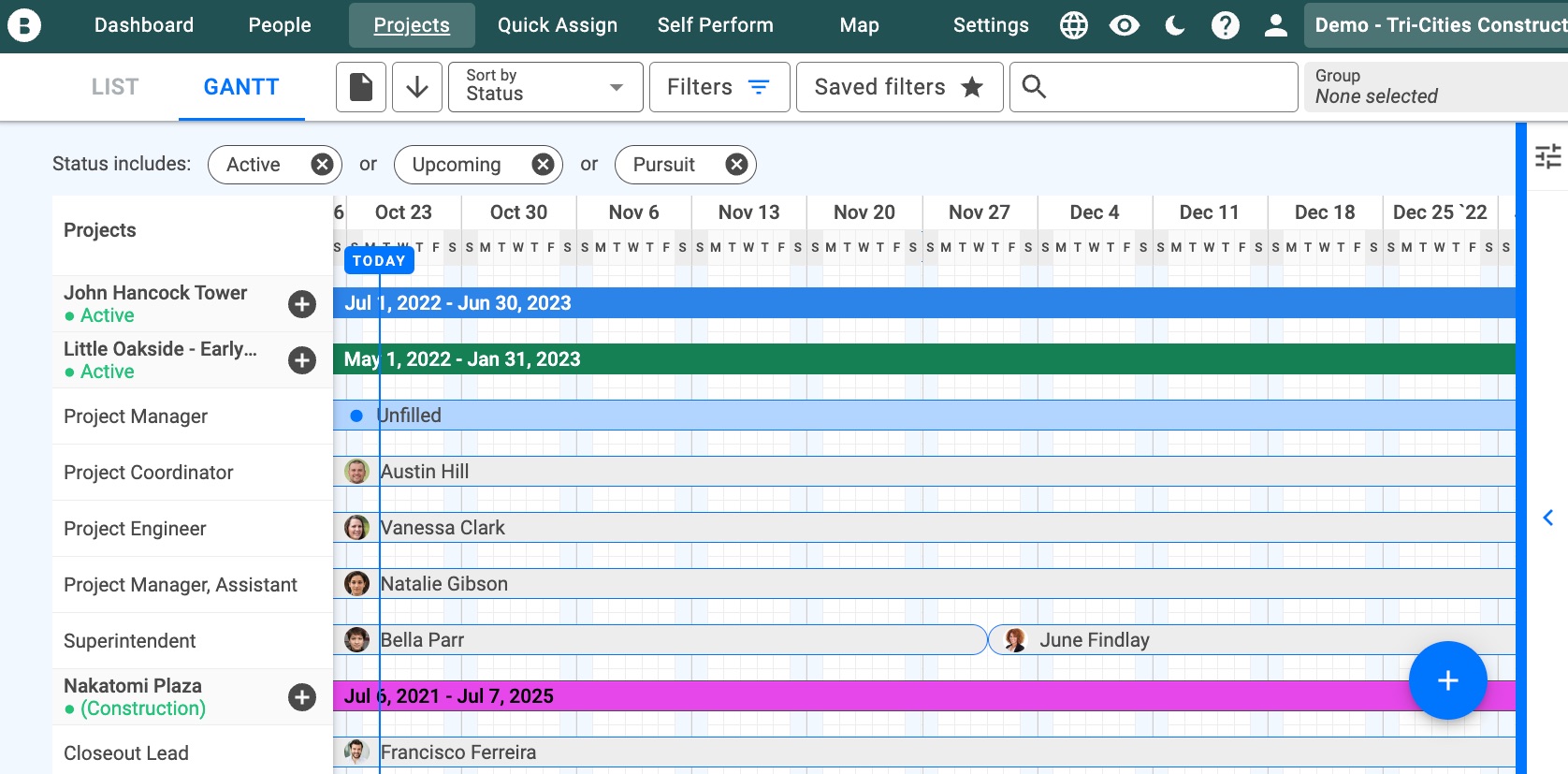 Customize the Color of a Project
Under the Projects view (List or Gantt), click on the required project. This opens the project's modal.
Click Details.
Click the edit pencil to modify.
Click on the Color field to open the color picker and make a selection. The Custom colors section displays up to 18 of the most commonly used colors on your account. You also have the option to pick a unique color by expanding the More colors section.

After selecting the desired color, click Save to proceed with the changes.
Copy custom color from one project to another
Take note of the Hex or the RGB value from the first project.
On the second project, select the Hex field and type in the value from the first project.