Administrators can add, edit, or delete users in Bridgit Bench.
Settings > Accounts > Users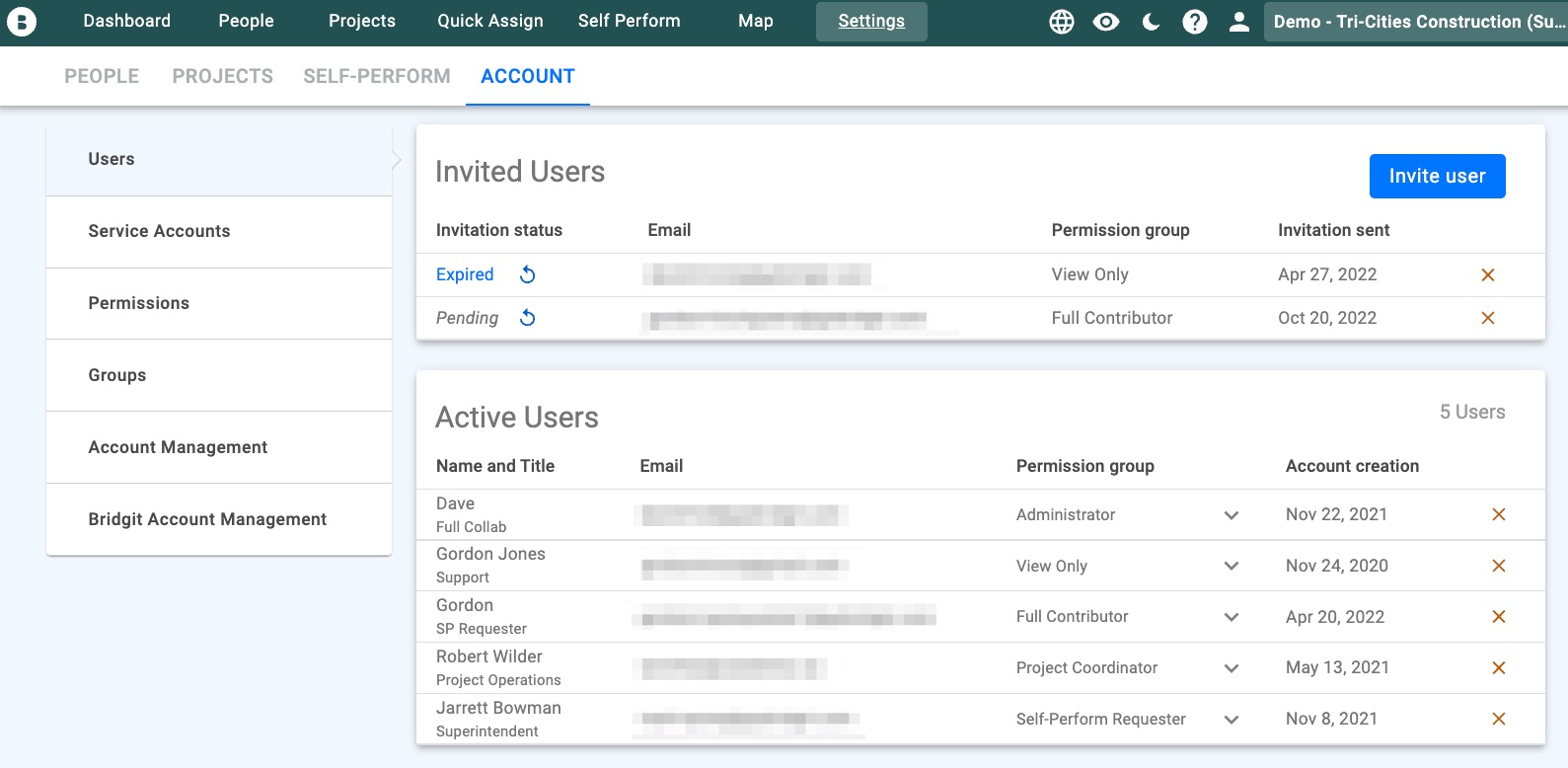 The following sections can be found under the Account Settings in the Users tab:
Invited Users - users that haven't yet accepted invitations.
Active Users - users that have accepted an invitation and can access the project.
Edit Users
To modify a user's access, use the drop-downs under the Permission Group column.

Deactivate Users
Click the X to the right of the requested user to delete.

A warning message appears. Click Delete User to proceed.