Users from all permission groups can export PDF reports from the Project List and from the Project Gantt.
Note: These reports can only be created using Chrome, MS Edge, or Safari. This functionality is not available on Firefox.
Filter Project Data for Reports
Use Gantt Settings to filter the required role information. Any applied filters and customizations made in the Gantt Settings will be reflected in the Gantt reports.
The Gantt Settings will only filter roles. Project Filters can be used to filter project data.
For example, to see "unfilled roles" only on projects that contain unfilled roles, filter Projects > Roles > Unfilled Roles PLUS Gantt Settings > Unfilled Roles.
Learn more about Managing Gantt Settings here!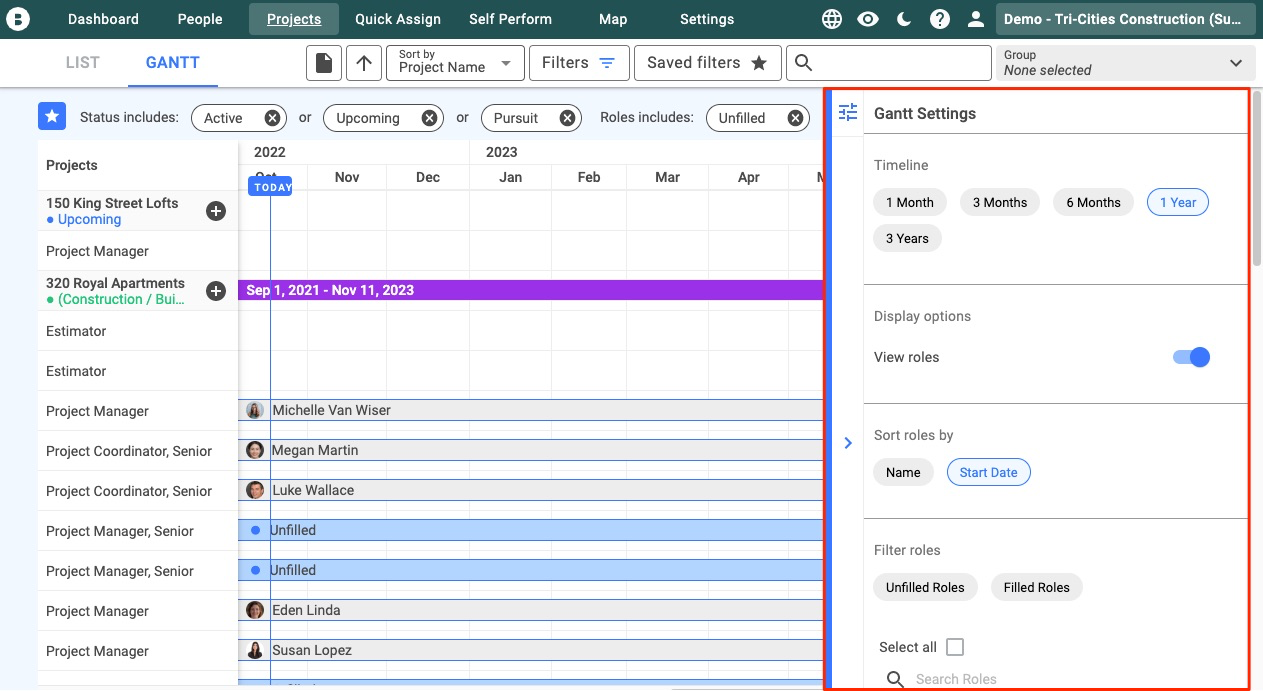 How to Export Reports
When exporting the report, modify the appearance of the report is available.
Apply any desired filters. Any applied filters and sorting will also be reflected in the report.
Select the button.
Within the Export Project Gantt Report dropdown, modify the following:

Timeline (one month to three years)
Earliest Month Displayed
Optimize for the paper size
Include Allocation Percentages

Select Export.
A Print Preview window will open. For best results, update the page orientation and page size to match the selections made in the Export dropdown.
Select Save.
Note for Chrome users: When generating a PDF, by default there may be a grey background. This can be disabled within the PDF preview window > click More Settings > uncheck Background Graphics.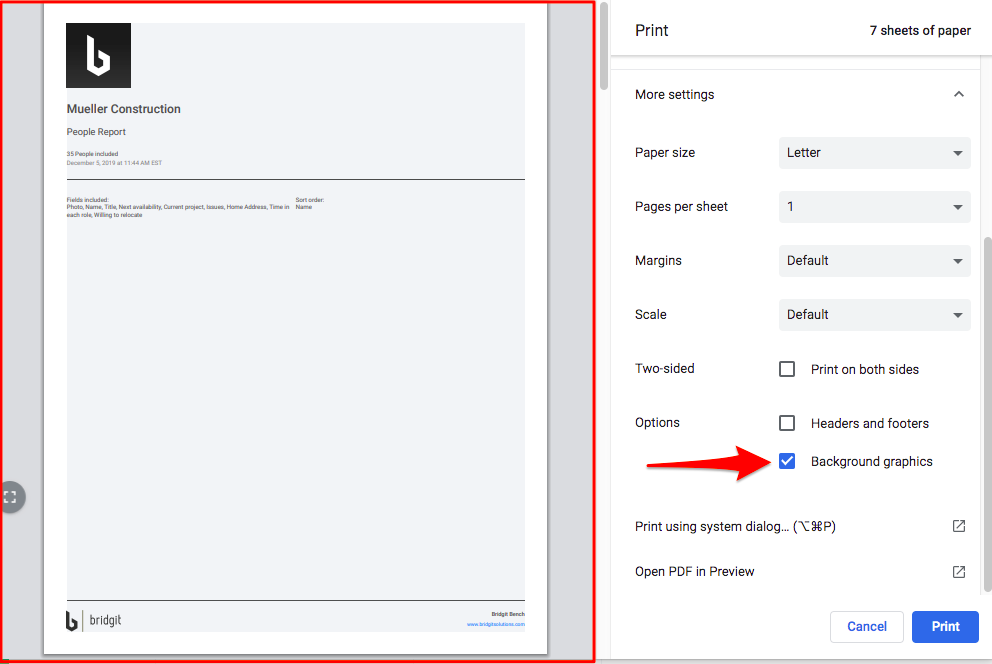 Expanded project phases viewable on the web platform will also be viewable in the exported report