To create a user account in Bridgit Bench, an invitation email needs to be sent to you. The invitation email has an embedded Get Started link that must be used within 7 days. Otherwise, it will expire and a new invite must be sent.
If the link has expired, you will see the following message after clicking Get Started: "Oops! It looks like your invitation has expired. Already have an account?"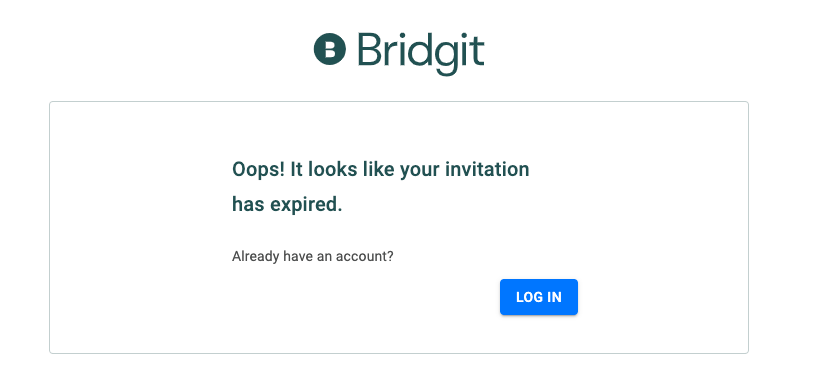 If you already have created a user account, reset your password to access Bridgit Bench.
If you have not created a user account, contact an Administrator or support@gobridgit.com to allow us to resend the invite.