Note: Only users with Administrator permission can modify Account Settings.
Settings > Account
Account Settings can be accessed at any time by clicking on the Settings tab on the main navigation bar and selecting Account on the secondary navigation bar.
Table of Contents
Users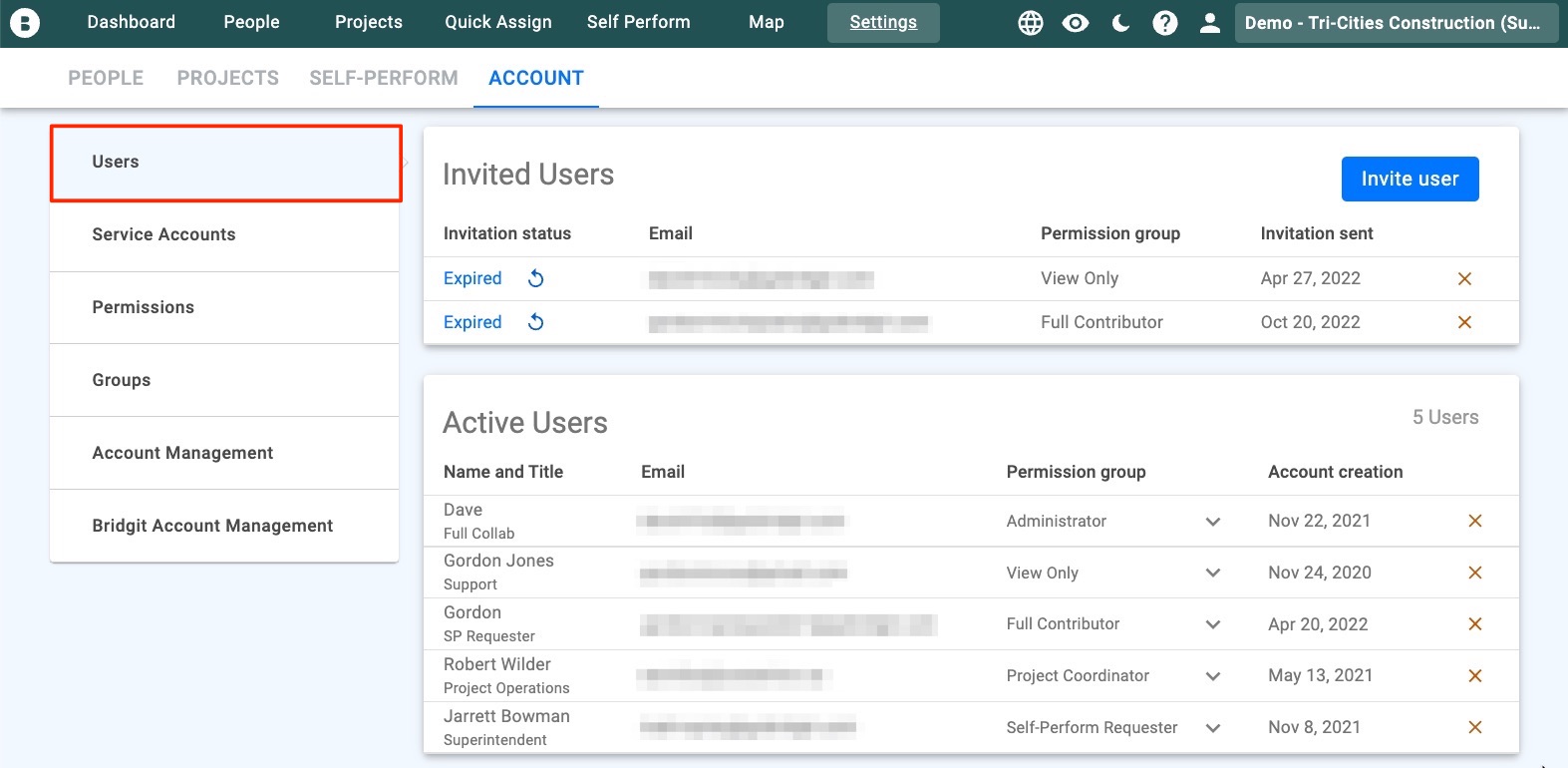 On the Users tab, are the following sections:
Invited Users - users that haven't yet accepted invitations.
Active Users - users that have accepted an invitation and can access the project.
Add, edit, or deactivate users in Bridgit Bench from this tab.
Service Accounts

Service Accounts can be created when Bridgit Bench credentials are needed for integration or to use Bridgit's API.
Permission Groups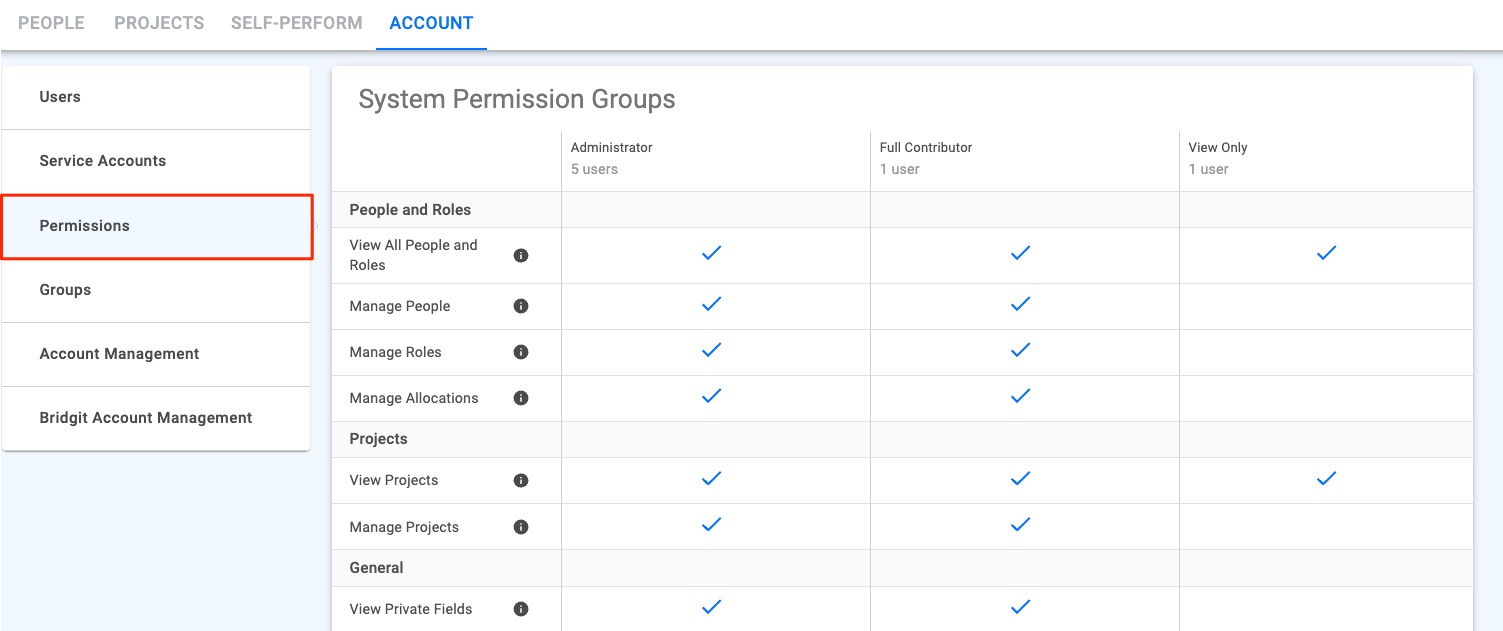 Bridgit Bench offers varying levels of permissions that can be set for your users. Choose the user roles and permission groups that are right to seamlessly manage all aspects of the resource plan. Create custom permission groups to help adjust user roles as needed.
Account Management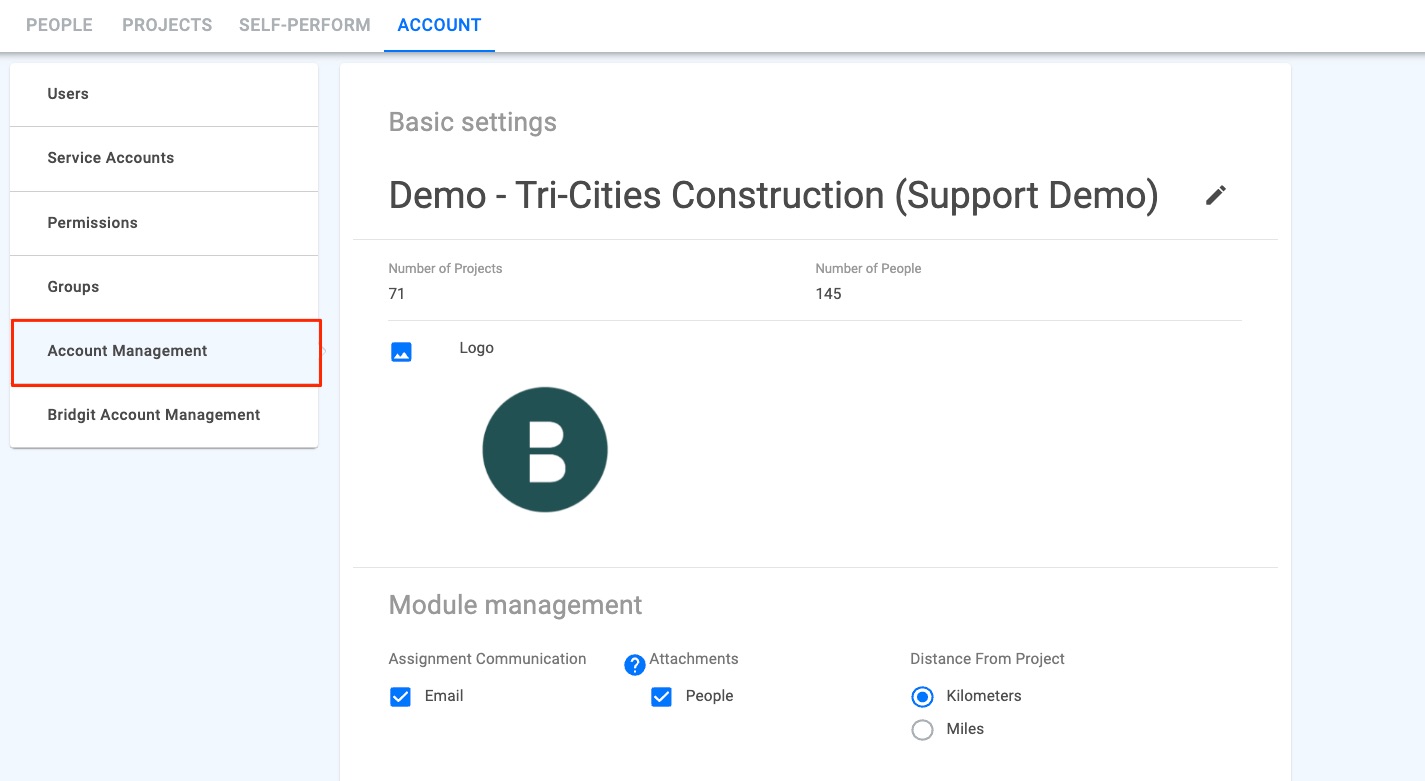 On the Account Management tab:
The assignment alerts module has to be enabled in the account for the option to be visible.