Note: Only users with Administrator permission can modify Account Settings.
Settings > Projects
Table of Contents
System Fields
The default fields that appear under each project are called System Fields. Select the

icon to edit.
is a mandatory field.
is a visible or private field.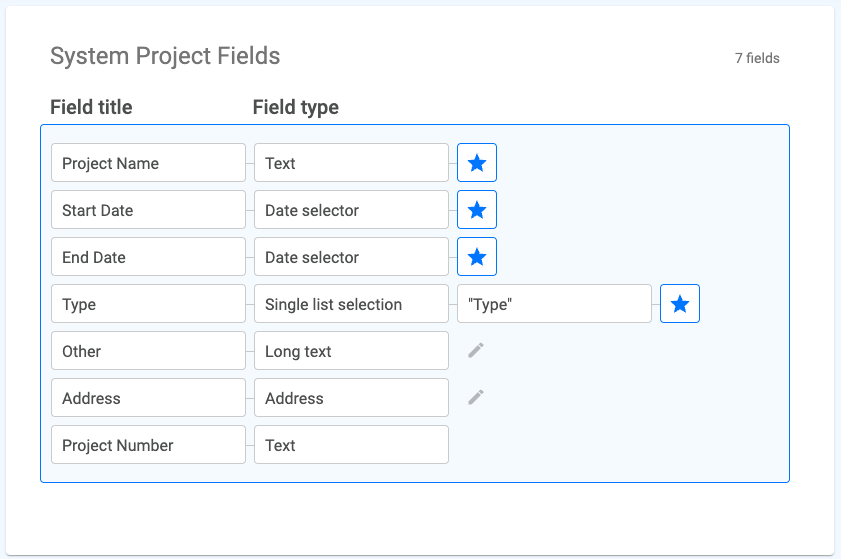 Custom Fields
Additional custom fields can be added in this section. Custom fields can be one of the following field types:
Text
Single list selection
Multi-list selection
Date selector
Checkbox
Phone number
$ Value
Note: Custom fields that start with phase names + "start" or "end" (ie. "Preconstruction Start" or "Precon Start" when the phase is titled "Preconstruction") can't be created. This rule is in place to avoid potential confusion caused by duplicate project-related columns under List views.
In the following example there are three custom fields already created:
Manage Custom Fields Selection Lists
Edit any Lists created by adding items. Select the list then type in the Add a list item field on the right side. Press Enter to confirm.
Remove items from the List Content by selecting the X.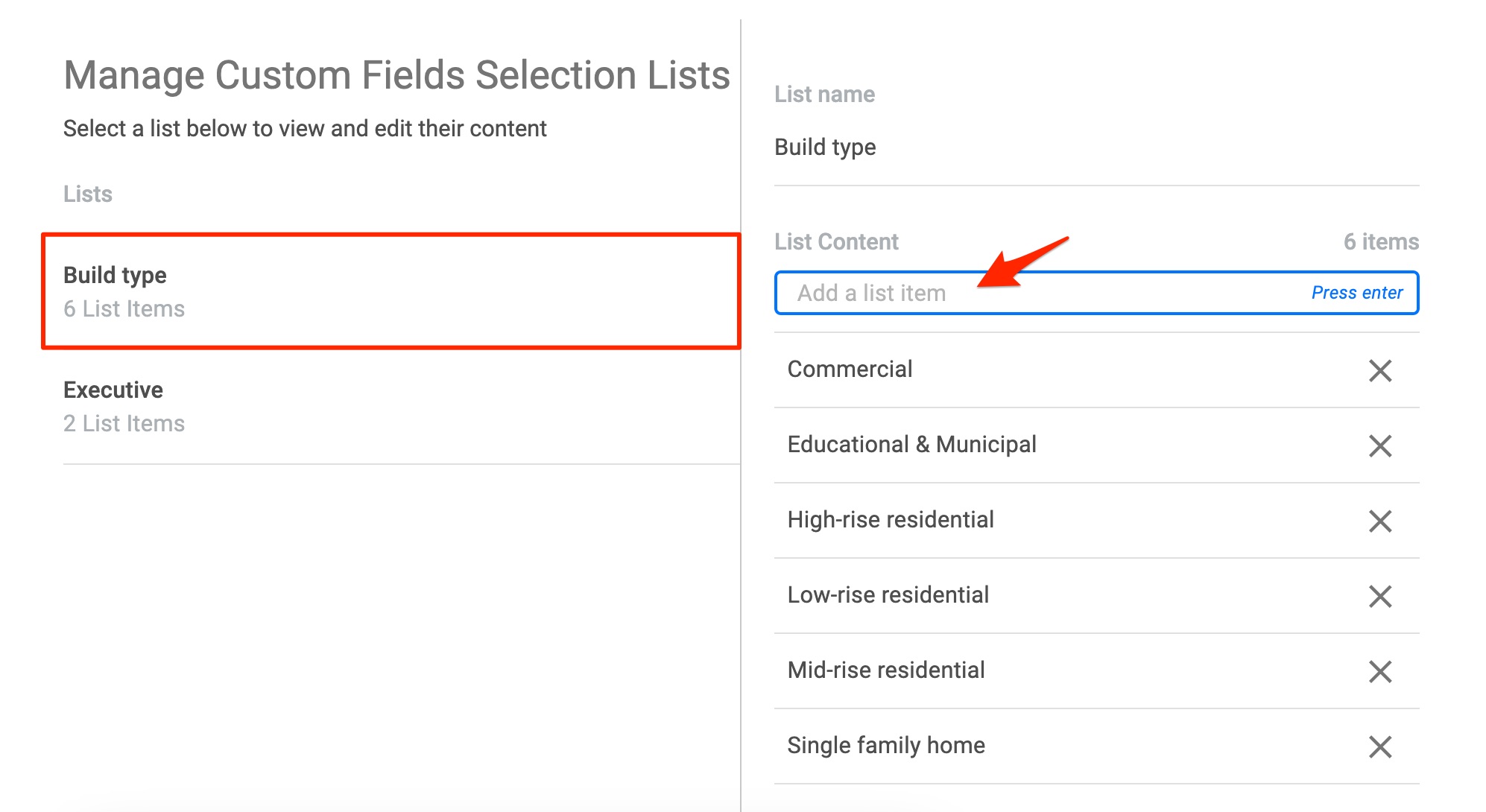 Roles
Roles can be created and managed for the account in this tab.
In the Manage Roles section, Salaried and Hourly roles can be added, edited or removed.
The Hourly module will need to be turned ON for the account to manage hourly roles. To enable this feature for the account, please reach out to

support@gobridgit.com
The Role Cost Rate Defaults section includes the roles from the Manage Roles section and field to input rates for both role types
Up to 150 unique roles can be added. Role Notes can be used to help reduce the number of roles added to an account. Users with Administrator permissions will be able to access and manage these features.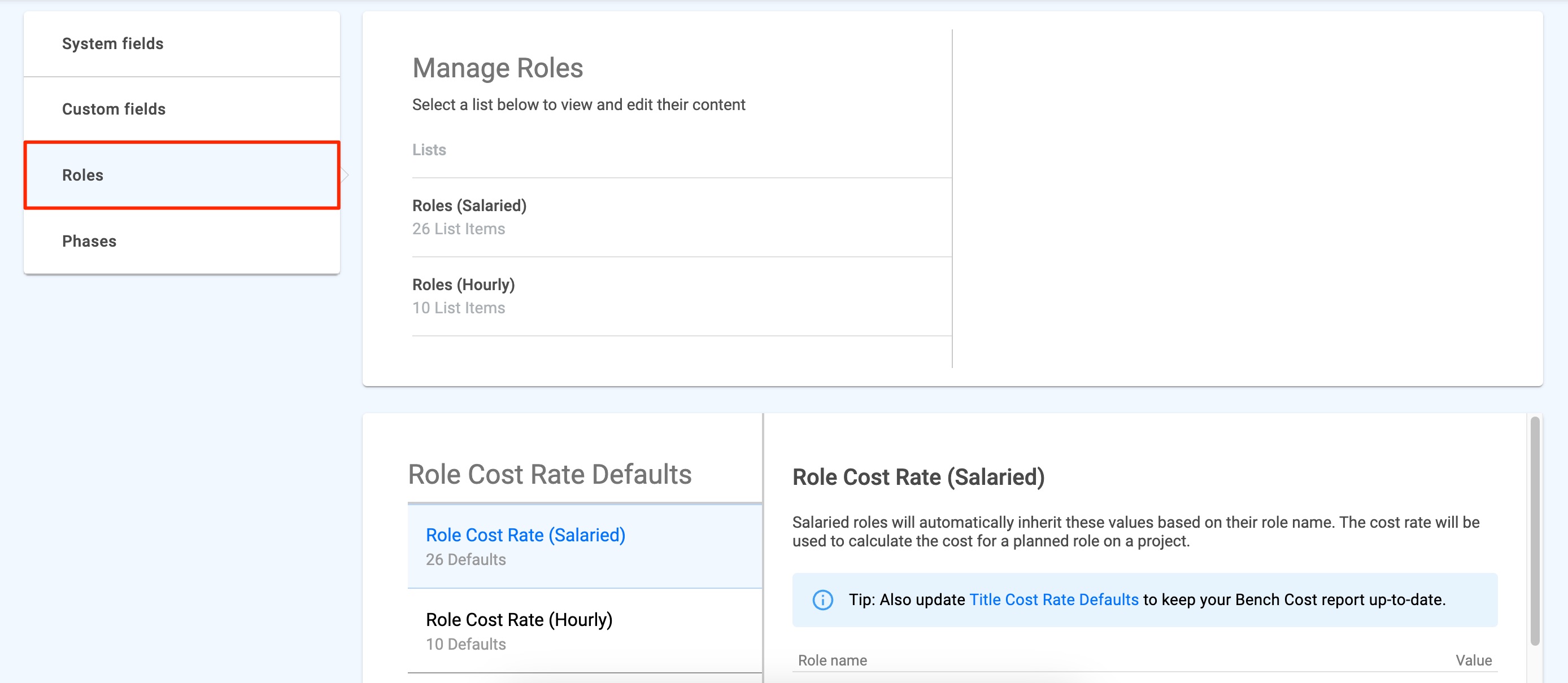 Role Templates
Create Role Templates to speed up the process of adding roles to a project. This will help reduce the steps needed when adding many roles to a project in Bridgit Bench.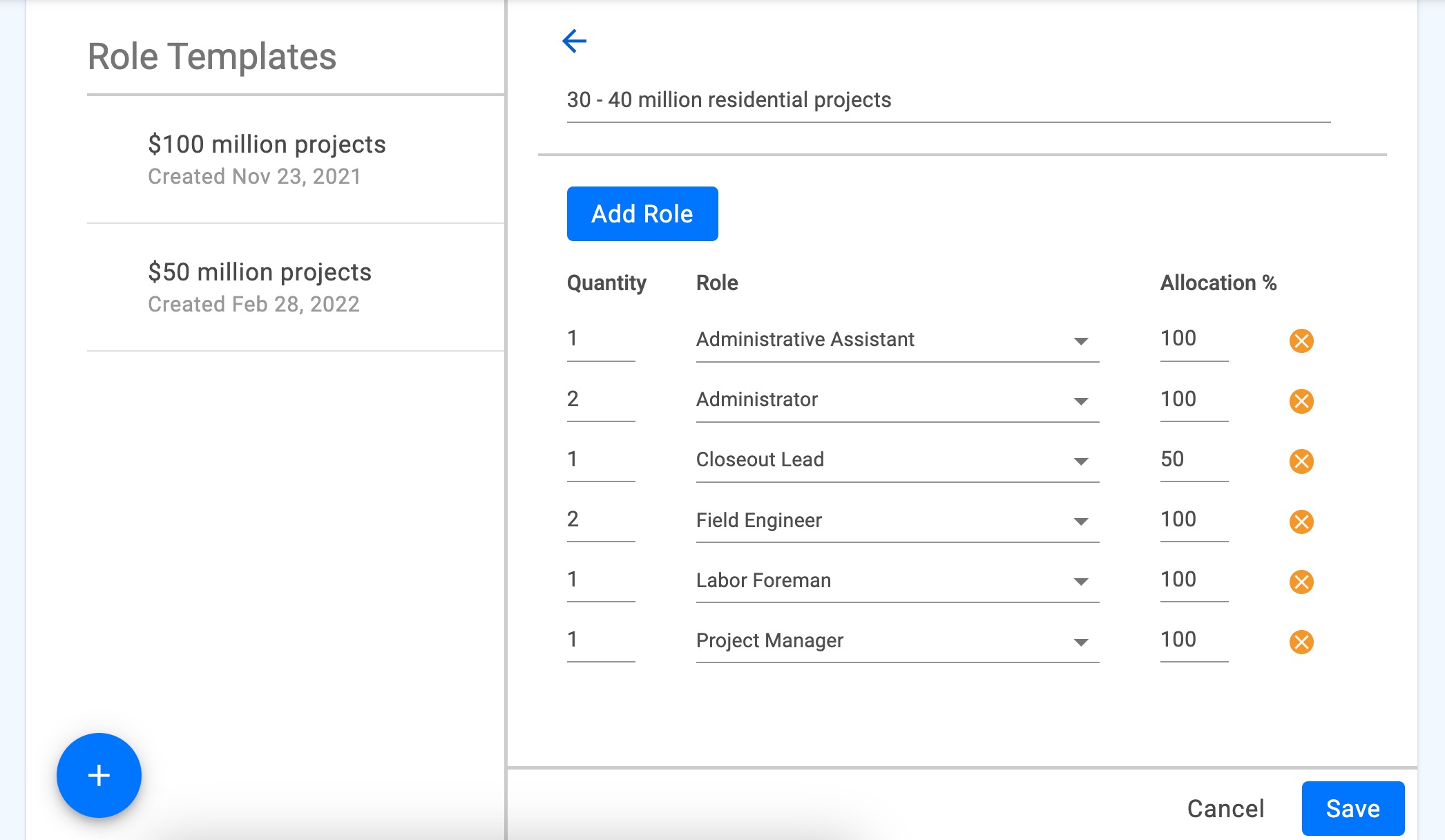 Phases
Phases and sub-phases can be created in Bridgit Bench to help outline different stages of a construction project. Phases can also be used if a job is paused while construction is underway.