Users with Administrator or Full Contributor access can add projects and include phases.
Add Phases to a New Project
In the bottom right corner of the Project view, click the + icon and the New Project modal opens.
Enter the project name and any other required and optional fields.
Select Next.
Enter a Start Date and End Date for the project.
Update the Phases section accordingly.

All Date fields must be updated before proceeding with project creation.

Select Add Project.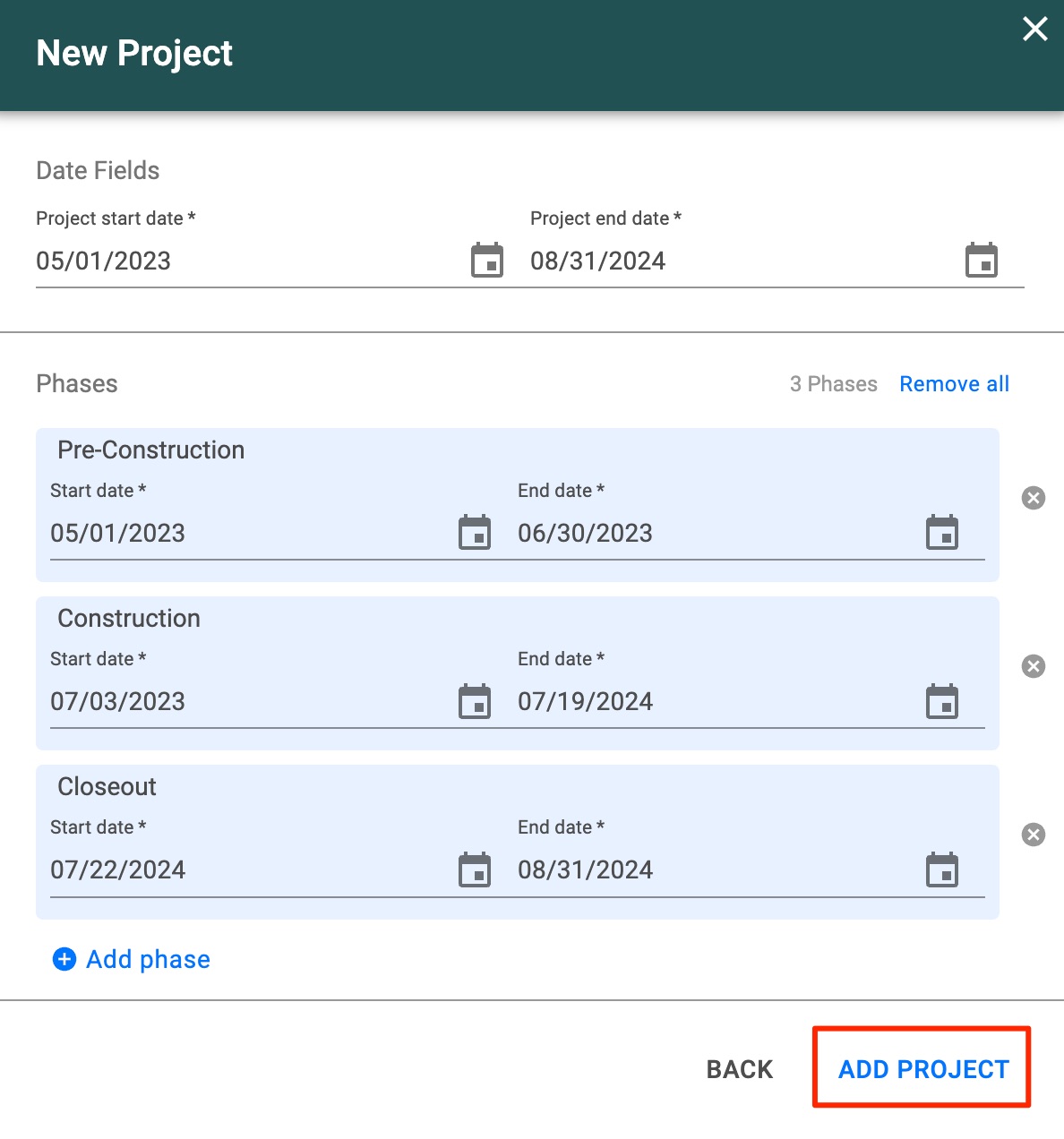 There is a maximum of 100 phases for an account and a maximum of 20 sub-phases for each phase.