People > Gantt > Gantt Settings
The People Gantt view can be customized within the Gantt Settings panel. Any applied filters and customizations you make in the Gantt Settings panel will be reflected in your Gantt reports.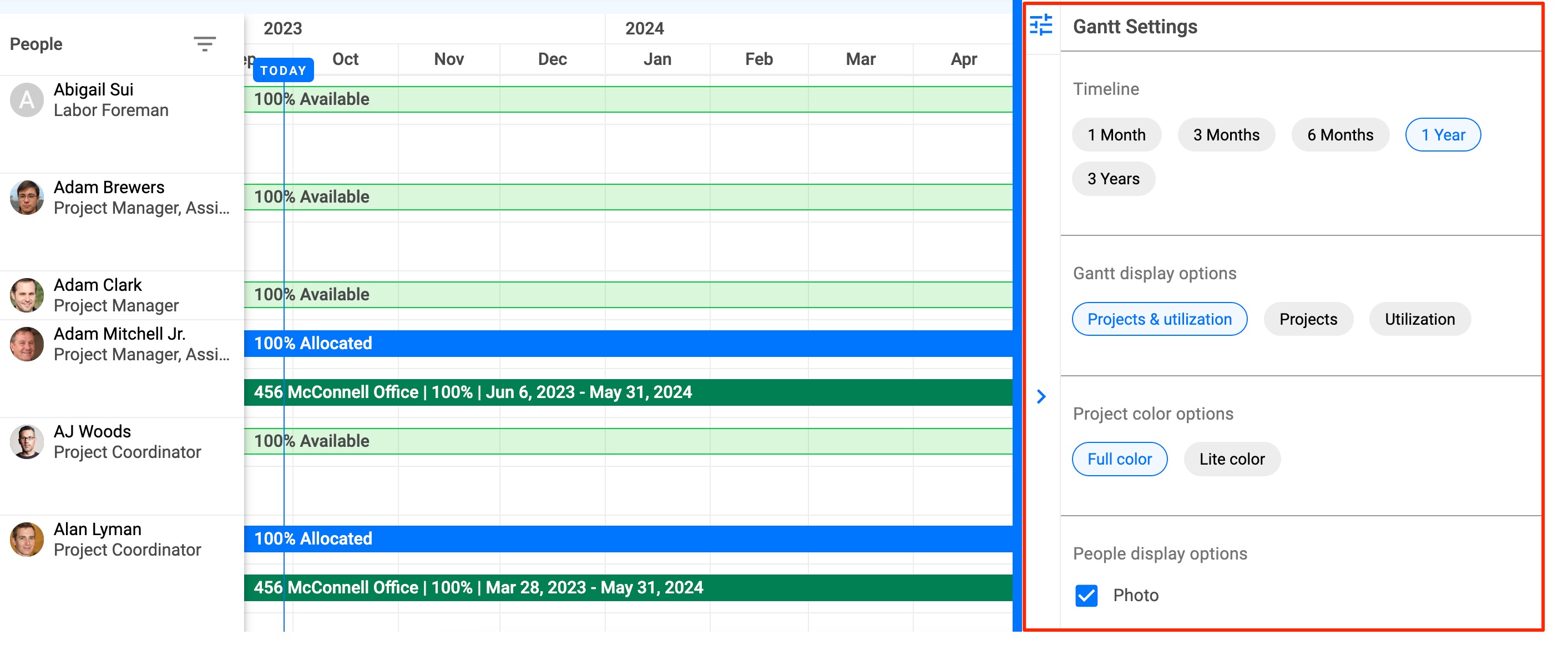 Table of Contents
Timeline
The Timeline to view how people are allocated can be adjusted at the following intervals:
1 month
3 months
6 months
1 year
3 years
Gantt Display Options
There are 3 options for displaying data: Project & utilization, Project, or Utilization.
Projects show all the projects a person is on and how they're allocated.
Utilization displays how a person is allocated.
Project Color Options
Choose how project bars are presented.
Full color: project bars appear in a solid color assigned to the project.
Lite color: project bars are transparent with the project color as the bar outline.
People Display Options
Choose whether profile photo icons will be displayed in the People column.
The Project Gantt view can also be managed with the Project Gantt Settings.