You can hide information in Bridgit Bench by marking a field as private. Private fields are completely hidden from users without the View Private Fields access.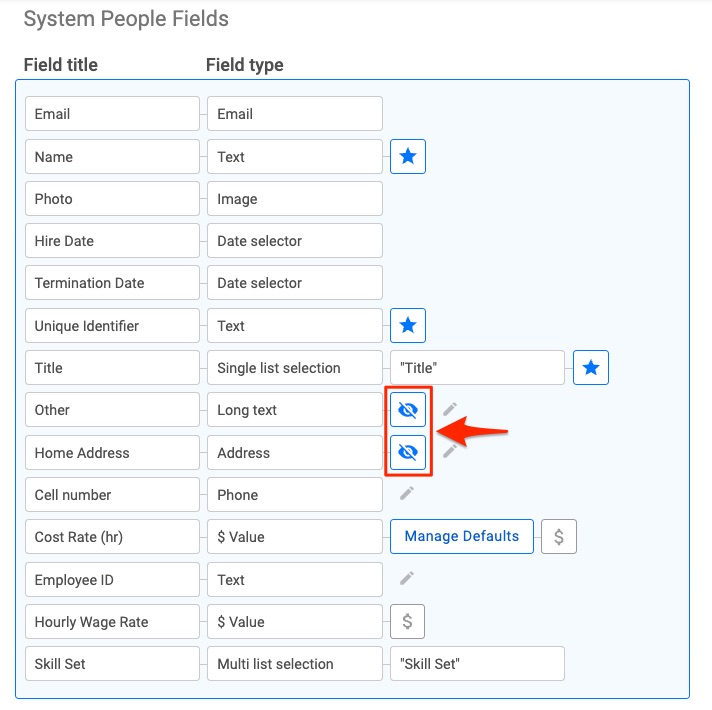 Any field with a blue eye icon can be made private.
Click the pencil icon to the right of the field.
Toggle the private field on or off by clicking the eye icon.
Click Save to complete the request.