People > List/Gantt
People in Bridgit Bench are the staff at your company that will be allocated to projects. See Add a User to learn more about adding new users to the Bridgit Bench tool.
Users with access to manage people can add new people at any time.
Add a New Person
Click the Add a Person icon

located in the bottom right corner, which will open the "New Person" modal. Once all of the required fields have been updated, click Add Person.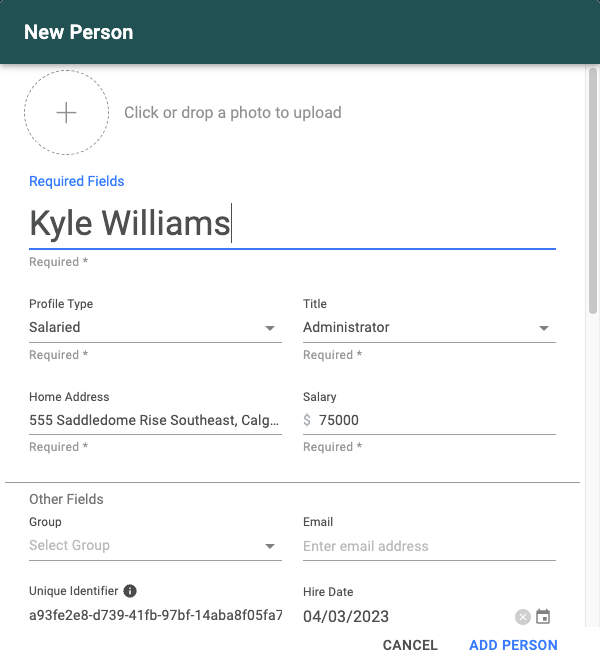 See Editing People to learn more about updating a person's profile.
Deactivated People
If you attempt to create a profile for a person that has already been added to Bridgit Bench but is currently deactivated, the following message will appear when entering the email address: "This email has already been added to this account."
See Reactivate People to restore a deactivated person.