People > List/Gantt
Once a person has been added to Bridgit Bench, you can click on them to view their profile. From there you can edit any attribute as well as quickly view allocation issues that the person may have. You can also edit the person's Details, Employment, and Contact info.
Note: User access to information in a person's profile is determined by their permission group. Fields might also be marked as a "Hidden field" for privacy, which can be toggled on/off with View Confidential Fields.
Table of Contents
Editing a Person
Click on a person's name to modify as needed: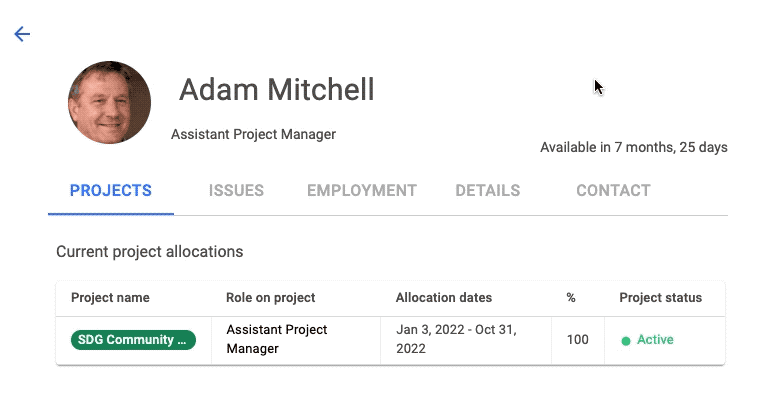 You have the ability to add:
You can also view the edit history of a person's profile with the

Profile Activity tab.
Projects
Under this tab, you can access a person's:
Add a person to current, upcoming or pursuit projects
Current project allocations
Upcoming project allocations
Pursuit project allocations
Adjust/ Remove an allocation
Adjust working days for hourly profiles
Past projects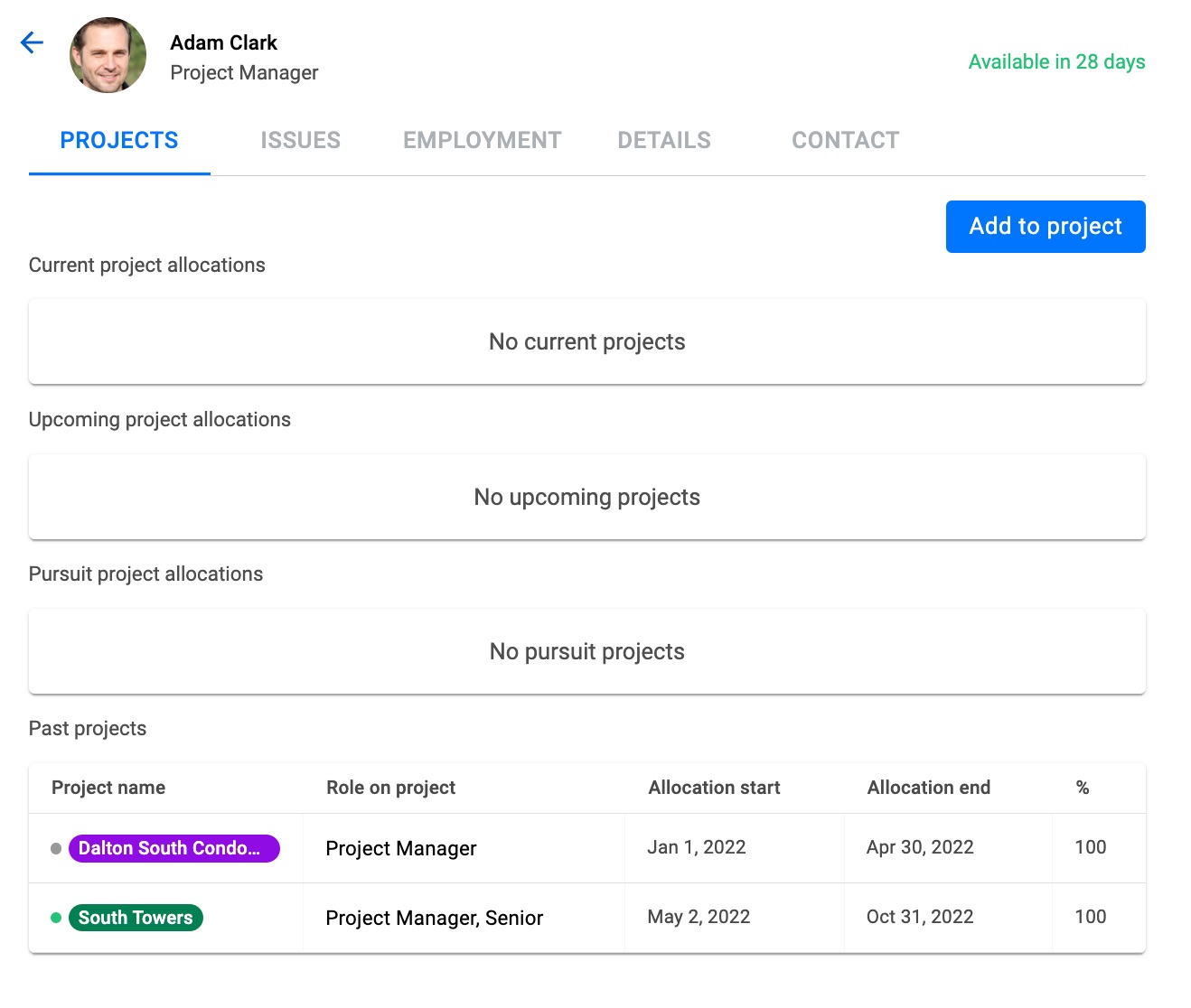 From the Add To Project modal, all unfilled roles within that project are viewable in the Add to an unfilled role dropdown menu. A person can be placed in that role regardless of their title.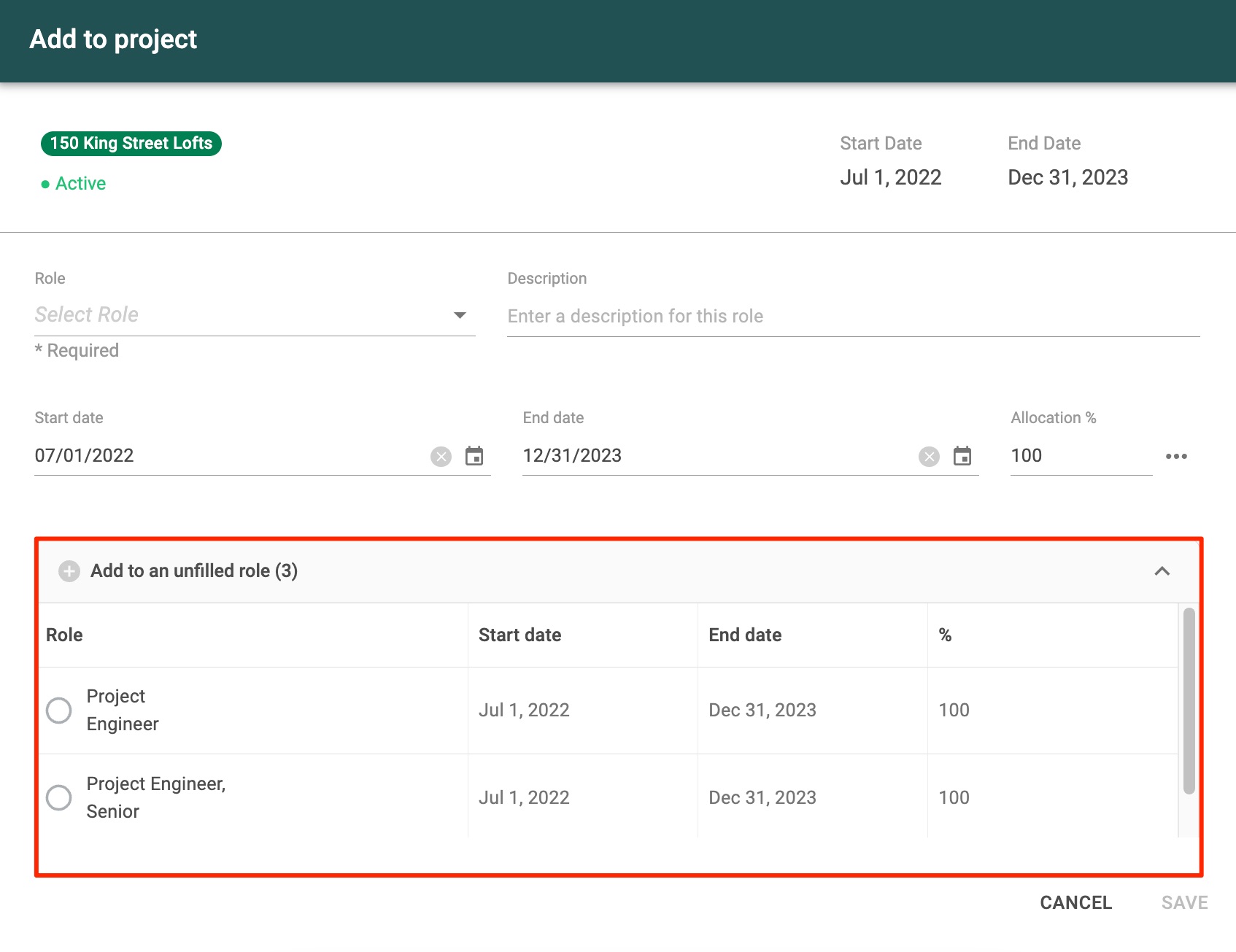 Clicking on any colored project name tags will open a project-centric view.
Allocation start and end dates can be adjusted from the People Profile > Projects tab by selecting the pencil icon.

Allocation percentages can also be adjusted the same way by selecting the pencil icon in the % column.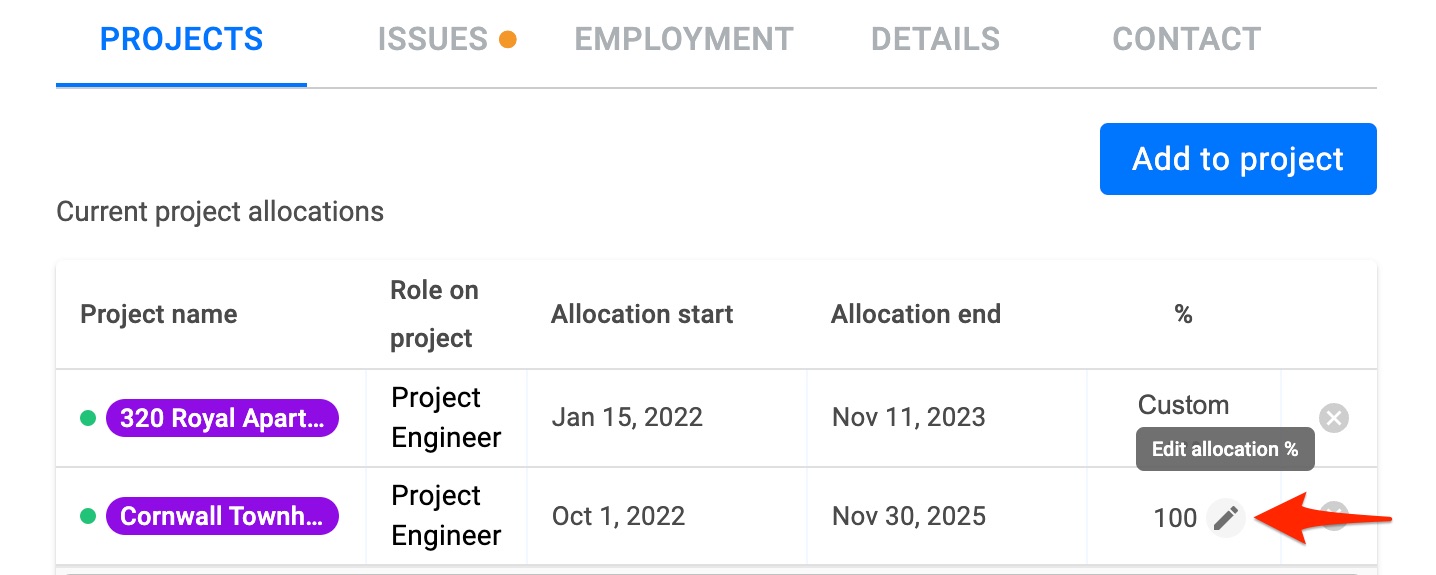 Allocations can be removed entirely by using the Remove from project button under the Projects tab in the People profile.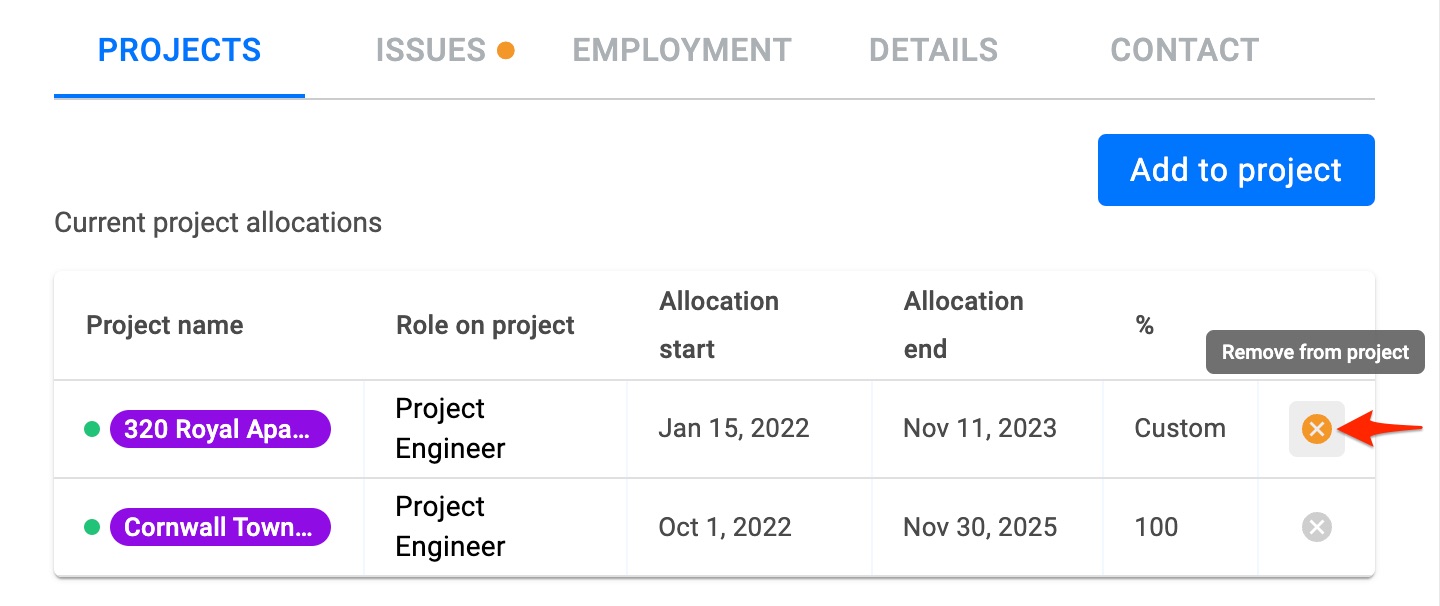 Working days for hourly profiles can be adjusted by selecting the edit icon

Issues
An Issue indicates that a person exceeds 100% allocation on a given day for an active or upcoming project. Learn more about resolving allocation issues here.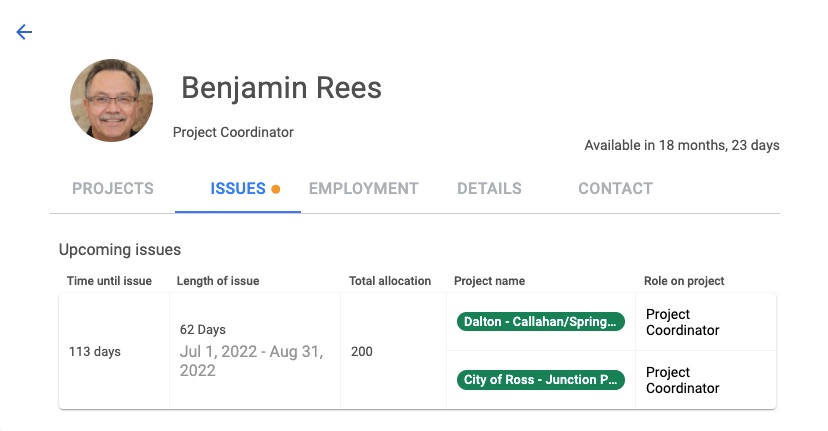 Employment
Under this tab, you can access hire and termination dates as well as add/view Time Off. See Employment Dates to learn more about these fields.
Details
The Details tab is where a person's title is located. If a title is missing, this can be added through the People Settings by an Administrator.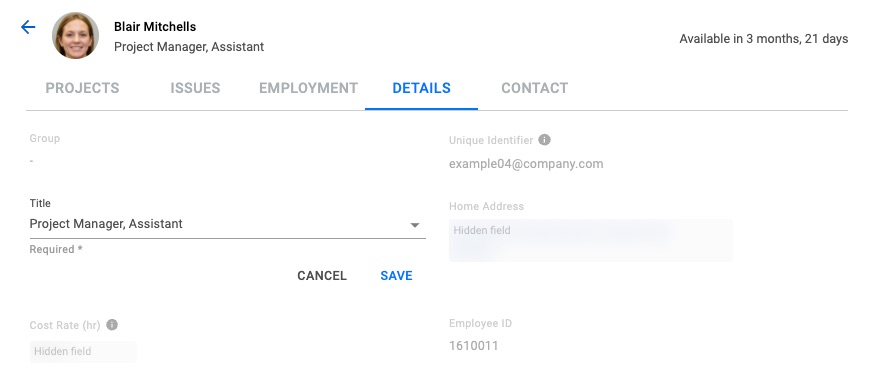 Under Details, you will also find Home Address, Cost Rate (hr), Employee ID, and other custom fields.
The option to deactivate a person is located under this tab. Learn more about deactivating people and reactivating people in Bridgit Bench.

Contact
Under this tab is where you will find a person's contact info.