Users with Manage Communication permission can send email or SMS alerts to one or more people allocated to a project role. This alert will include the project name, project address, role name, assignment dates, and any additional custom text.
SMS alerts can be sent if that feature is enabled. To have this feature enabled, contact support@gobridgit.com
See SMS Opt-In for more information on setting up SMS alerts
Table of Contents
Send An Assignment Alert
To send an Assignment Alert, navigate to Projects > [Select a project] > [Select a filled role]. Select the

icon.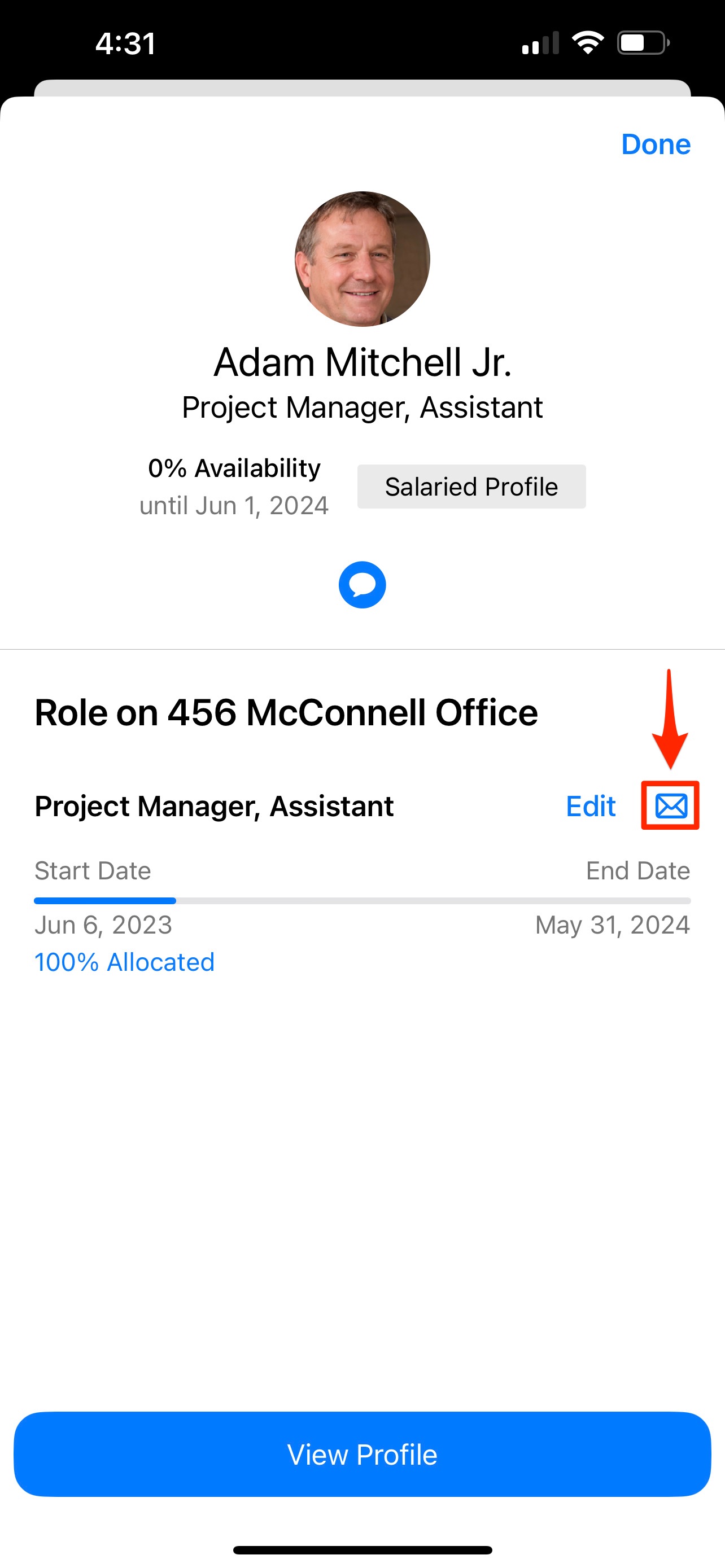 In the "Send Assignment Alert" modal, select the type of delivery method: Email or SMS. Assignment Details can be added by selecting the rows. A blue checkmark confirms the selection.
Hourly profiles will have two additional rows that can be selected for Assignment Details: Workday Days & Working Times
Only profiles with necessary contact information for the message type will be available as a selection for an Assignment Alert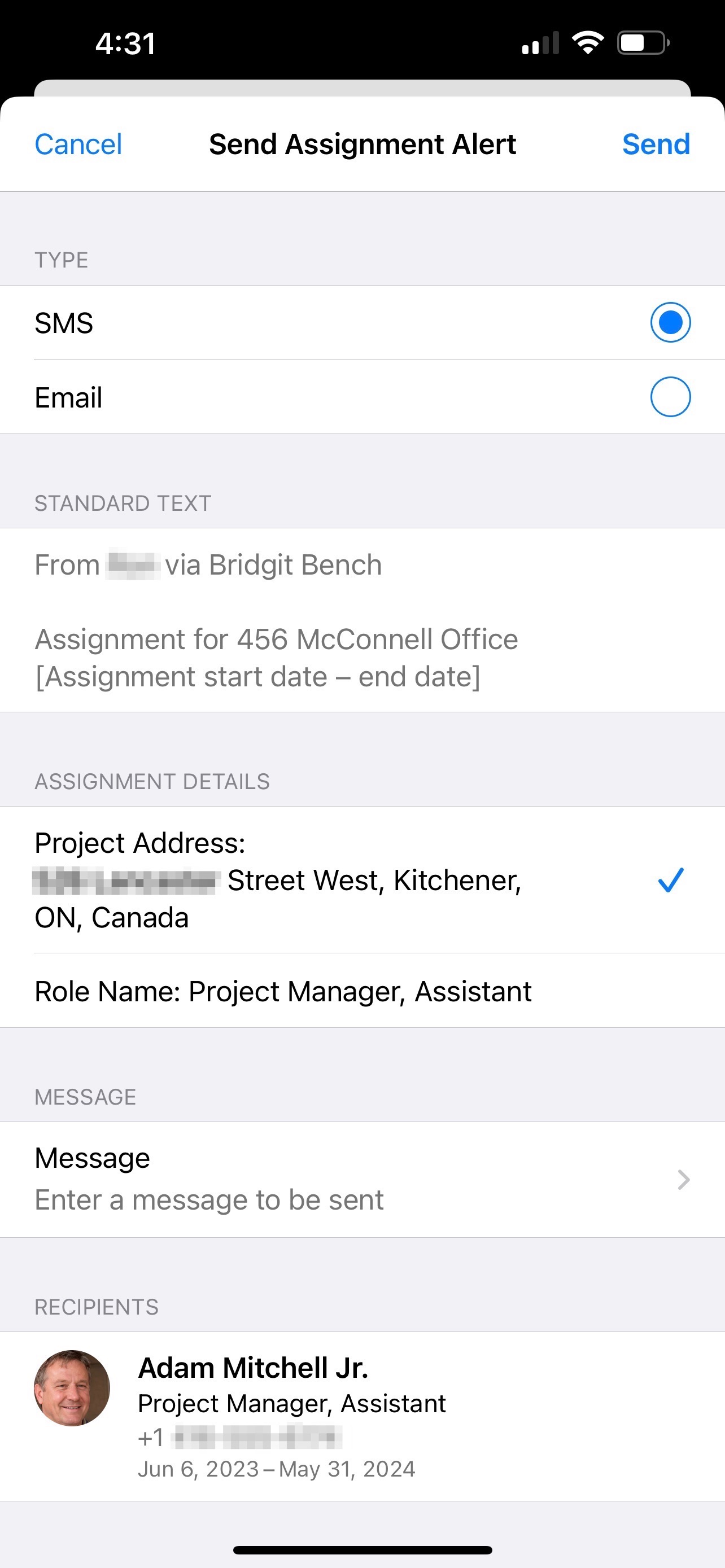 Desktop-Only features
Bulk and Scheduled Assignment Alerts features are exclusive to desktop. View the Assignment Alerts article for more details.
Reviewing Assignment Alerts
A person who has been sent an alert will have a

icon beside their name.

Selecting the profile will display when the last alert was sent.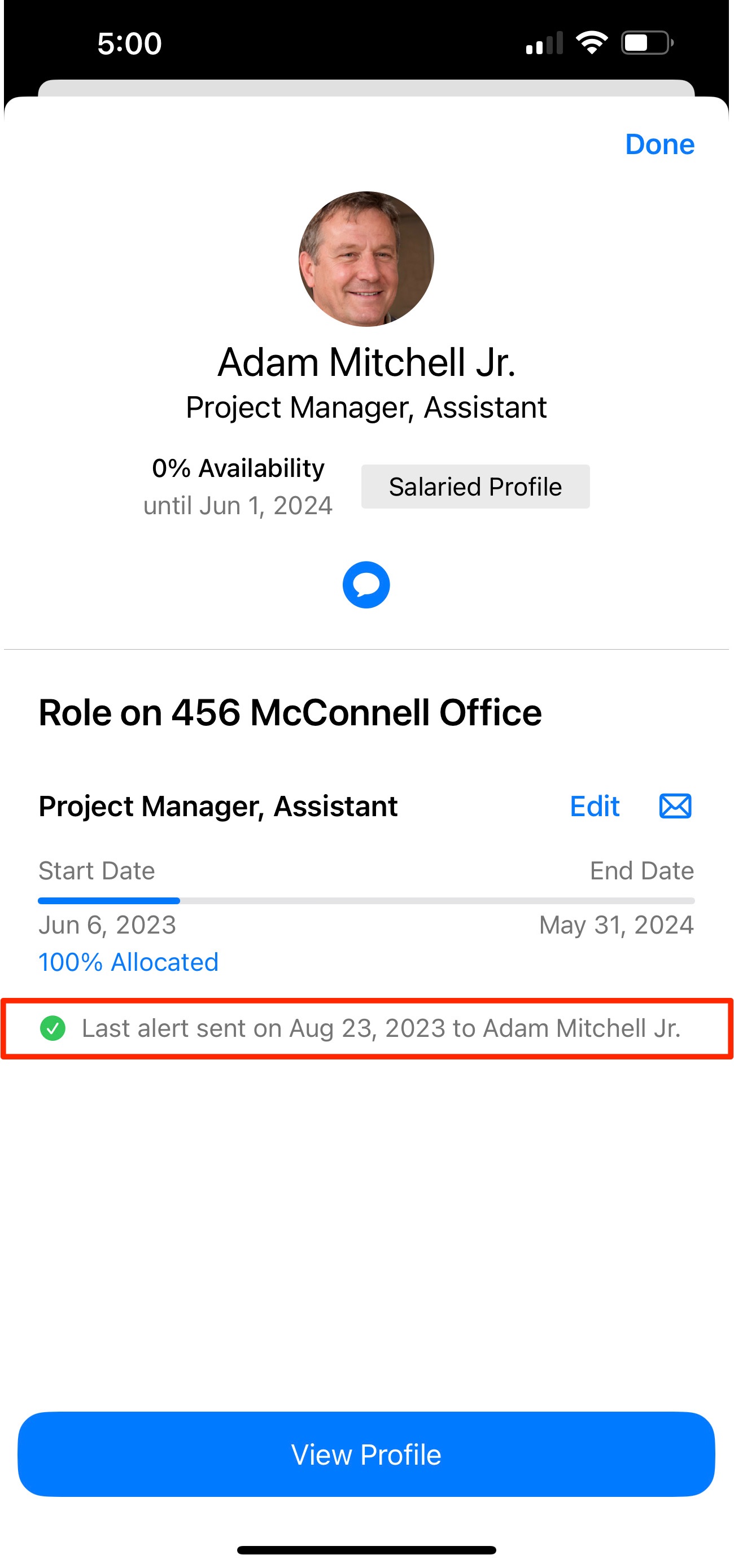 How to Enable Email Assignment Alerts
Administrators can enable the Assignment Alerts Feature from the desktop site by going to Settings > Account > Account Management > Module Management and checking the Email checkbox under Assignment Alerts.